You are here: Home » Name Game , Places , recent » The Name Game #12: Holland the Architect
The distinctive windmill at the heart of Holland Village reminds us of the multi-sailed windmills which converts the energy of wind into rotational motion by means of adjustable vanes. These windmills are prevalent in the country Holland (the Netherlands) and it is inevitable that many residents in Queenstown has mistakenly felt that the Holland area is being named after the country.



The iconic windmill at Holland Village
Holland Village and its environs were originally plantation estates in the heavily wooded area of Chip Bee Estate, and farms at Lorong Mambong. When Orchard Road and Tanglin areas grew as prime residential localities in the 1900s onwards, development extended to the Holland Road and beyond. The area was an original expatriate centre which also attracted the 'upper income' families, and the village catered to their many special retail and recreation needs. Holland Village's early growth is attributed to the European civilian population residing in its vicinity, in particular during the British military presence. The area was originally known in the 1950s and 1960s for its very exclusive private home developments, and was at one time regarded as a place for the rich.
Housing Estates at Holland
Today there are public housing estates in the nearby area, and the village, a hive of activity day and night, has retained much of its original diverse character, and is now a popular entertainment hangout for 'yuppies' and other party people.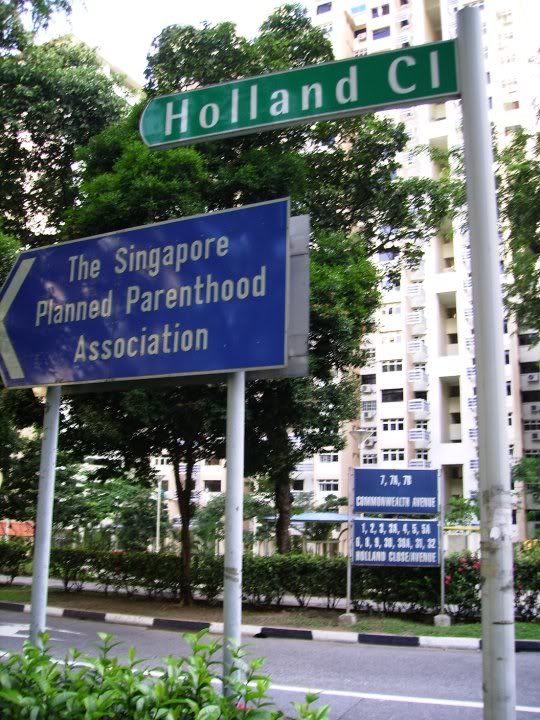 In fact,
Holland Village is a misnomer as it has little to do with a Dutch community. Holland Village derives its name from Holland Road which in turn was named after Hugh Holland, R. A., an early Tanglin architect, and an amateur actor in 1907.
Category: Name Game , Places , recent
If you enjoyed this article, subscribe to receive more great content just like it.