You are here: Home » News in the Dump , recent » Year 2010 in Review
Year 2010 is coming to an end. Let's take a look at the top community news stories that got Queenstown residents commenting and gossiping!


MyQueenstown Team first broke the news of poor businesses and negative community sentiments in Mei Chin market in March. In one of our exclusive interviews with the shop owners in the market area, we noticed that the number of customers patronising the market and surrounding shop houses was pathetic. Subsequent street surveys revealed that Mei Ling and Stirling residents were not keen to visit the market because of a number of reasons. The publishing of the article had attracted the attention of the grassroots and authorities, who conducted monthly "concerts" to attract crowds. However, response remained lukewarm.



Zero crowds remained at Mei Chin Market
After 20 years of constant political blackmailing and dilly-dallying, the historic bilateral deal to jointly develop the KTM land was concluded by leaders of Malaysia and Singapore in June. It was a monumental decision that marked the warming of ties between the two neighbours and the day where Singapore had finally reclaimed our "sovereignty." Along with water and border issues, the presence of KTM tracks in Singapore was a constant reminder of the perpetual threat Malaysia has posed to Singapore socially and politically. It was widely believed that the railway was used by unscrupulous syndicates to smuggle firearms, banned substances and human trafficking and Singapore did not have the power to monitor these illegal proceedings because of the immigration centres.
Have you walked your last step along the KTM tracks?
In June,
there were faint hopes among the Queenstown residents that the authorities were finally abandoning their bulldozer approach in removing any structures or buildings that represented Singapore's heritage for economic "pragmatism." However, these hopes were plain castles in the air. There seems to be little or negligible sympathy on Queenstown residents who had to nurse their pain witnessing their "fields of care" disappearing at an amazing rate. Queenstown Remand Prison is now a history.
The Only Place to Watch the Queenstown Remand Prison - inside and outside - Our Blog =(
The first and second Town Council Report got a similar response from the Town Council - angry residents. MyQueenstown Team is concerned at the deteriorating situation at the estate and run a series of interviews and home visits in every district. Our disapproval of the report, which contains nothing but misplaced trust and a pack of "lies," got the relevant authorities noticed after the articles were linked to prominent websites such as Temasek Review, 3in1 Kopitiam and other forums. Unfortunately, promises were made but nothing was done. Responses from the residents will be published duly in the next two weeks.
Despite all the reports, Queenstown remains one of the most poorly maintained estate and residents were dissatisfied with the Town Council's performance in contrary to the Town Council Report.
Flash floods shook Singapore in June and July and Queenstown was not spared from the torrential rains.

These floods were meant to occur "once every 50 years" and many theories had revolved around how they had invaded our lives and destroyed our properties. Queenstown residents must be wondering if floods had actually occurred here since most of our structures were built on slopes and hills.

On 23 June 2010, a fallen tree in Commonwealth Drive have damaged 2 cars and a bus stop, causing minor injuries to the drivers. Bus Route 61 was temporary diverted and the impact of the fallen tree had attracted many onlookers.
Queenstown wasn't spared from the rains and floods!
In November,
impressive housing projects SkyTerrace@Dawson and SkyVilleDawson were introduced to transform the sleepy neighbour of Dawson. These elaborate projects intertwined nature, heritage and futuristic architecture together and it is certain that Queenstown is going to be the pride and hip factor in town today, just like what had happened in the 1970s and 1980s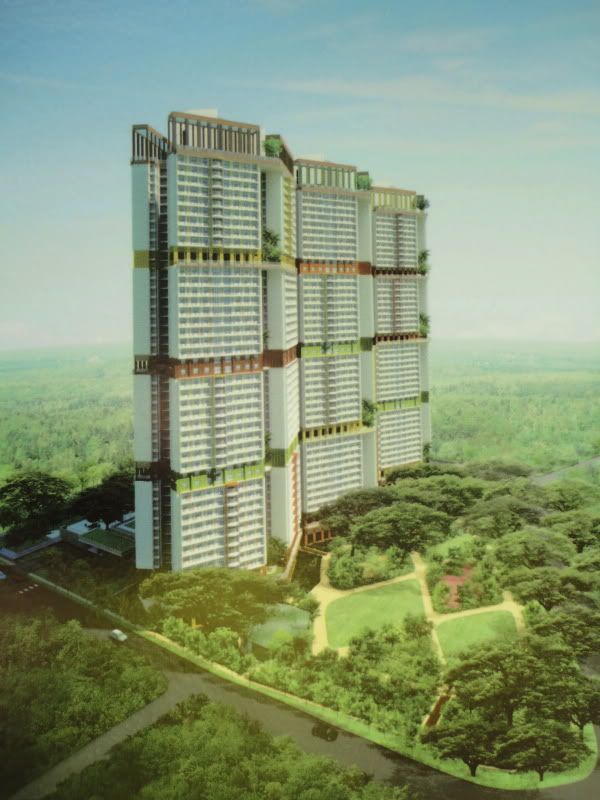 What are your hottest news about Queenstown in 2010?
Catch Our Exclusive Report on the deficiencies in our Town Council and various governmental organisations in the Next Few Weeks on our new column, Panorama.
Category: News in the Dump , recent
If you enjoyed this article, subscribe to receive more great content just like it.