You are here: Home » News in the Dump , recent » MyQueenstown Celebrates: 端午节 Duanwu Festival
The fragrant whiffs of dumplings filled the multipurpose pavilion at Block 83A Strathmore Avenue yesterday as Queenstown residents come together to celebrate Duanwu Festival.
Rows of Bak Zhang or Meat Dumplings at the Multipurpose Pavilion
Duanwu Festival is believed to be originated from China. A number of explanatory myths are connected to its origins. The best known traditional story holds that the festival commemorates the death of a particular patriotic poet, Qu Yuan in ancient China. It was mentioned that the Qu Yuan was accused of treason for opposing his emperor's decision to collaborate with a foreign Qin state. His country was later conquered by Qin during his exile. In despair, he committed suicide by drowning himself in Miluo River on the fifth day of the fifth month in the lunar calendar. Local folks then threw dumplings into the river so that the fishes would not consume his body and paddled out on boats to scare the fishes away.
Leaves for Wrapping the dumplings
Tying and selling the Dumplings
The folks arrived at the tiny pavilion located at the corner of Dundee Road at about 6am yesterday morning. They brought buckets of ingredients such as onion, glutinous rice, red bean past and meat fillings which they had prepared in the past two days. Some of them were lighting up the charcoal stove while the others were busy filling some 2,800 dumplings and tying them neatly into a pyramid shape. When the dumplings were ready, one of the helpers would lower the dumplings into boiling water. It takes about 3 hours to cook the dumplings.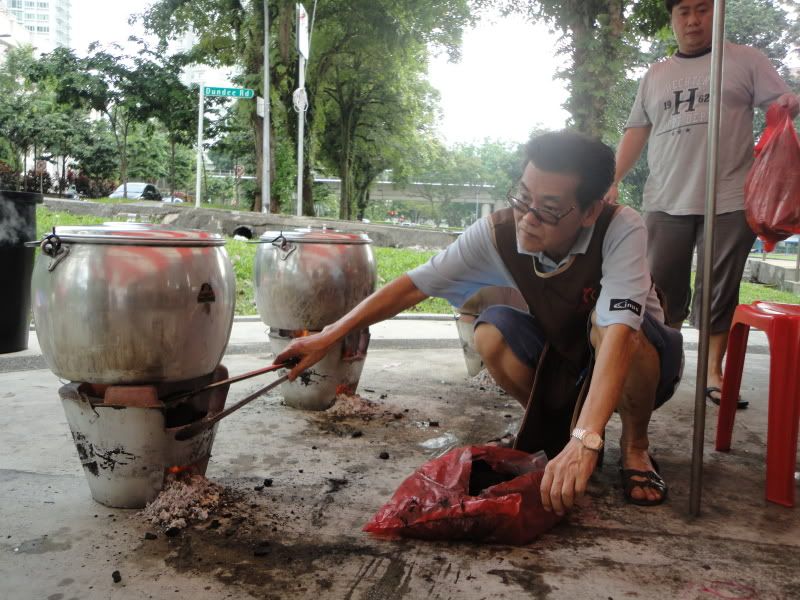 Preparing the charcoal stove
40 residents from low-income families were invited to the pavilion at about 6pm in the evening for a dumpling feast. Well, it is great to celebrate a meaningful traditional festival in this manner, knowing that someone in your community do care about your wellbeing. Of course, these dumplings look good and they are delicious.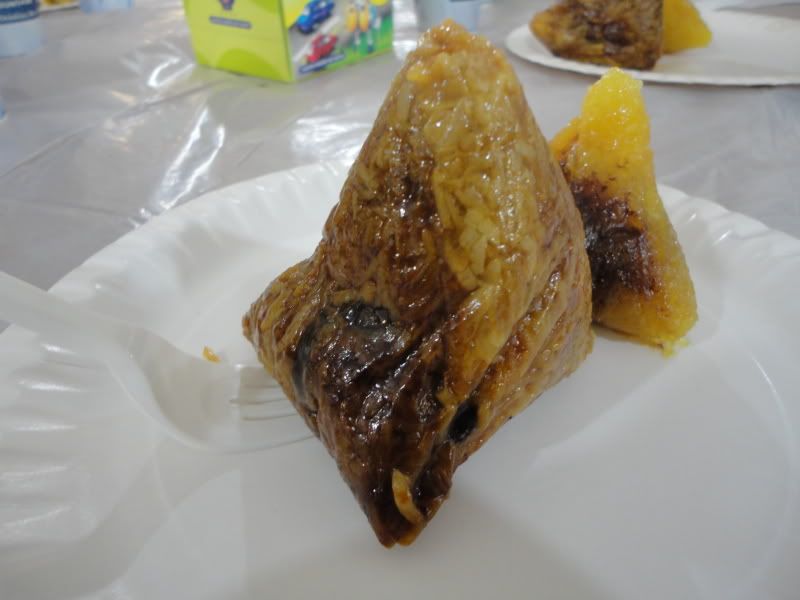 Double treat of Ba Zhang and Kee Zhang
Category: News in the Dump , recent
If you enjoyed this article, subscribe to receive more great content just like it.