You are here: Home » News in the Dump , Random , recent » Random Thoughts @ MyQueenstown #6 - Goodbye Hurts! (The Removal of Margaret Drive Hawker Centre Part #1)
Goodbye Hurts. The pounding of aluminium shelves and untwisting of screws begin as soon as we approached Margaret Drive Hawker Centre. It was 1 March 2011. There were no mouthwatering hawker dishes awaiting us. Neither were there welcoming smiles from the stallholders who slogged their whole lives at the cramped, greasy and confined space. It was the day when stallholders returned their keys to the environment ministry. It was the day when Margaret Drive Hawker Centre became history.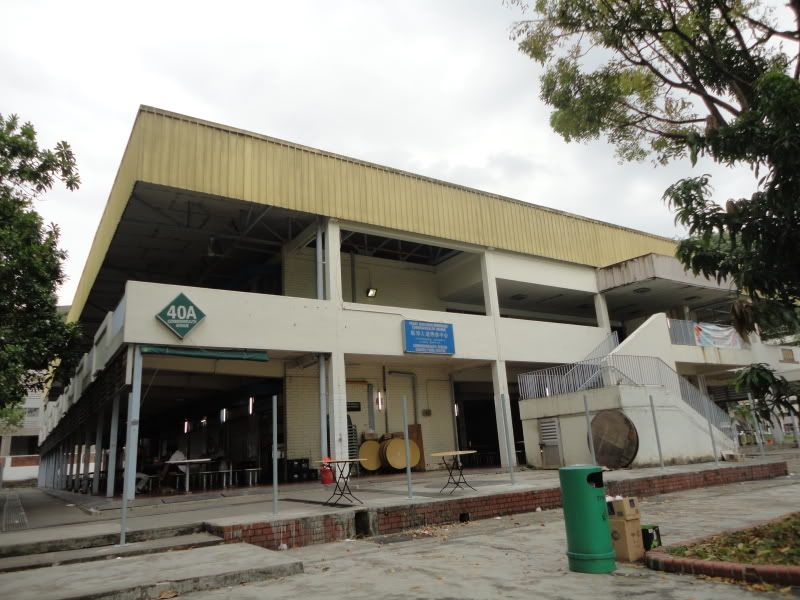 The Lights were switched on - for a very different reason today
We were perfect strangers some 2 years ago. The hawker centre was a mere landscape of ordinary, where I had my breakfast and lunch after a visit to the library or a short shopping spree at the super market. I did not comprehend the blossoming civic life in Queesntown, lest start a blog which devoted half its content to the preservation of history and heritage. The shop keepers and hawkers were passerby in my life and I had no particular interest about them.
The lamp post (which uses tort wires)
The toilets (which were free at night)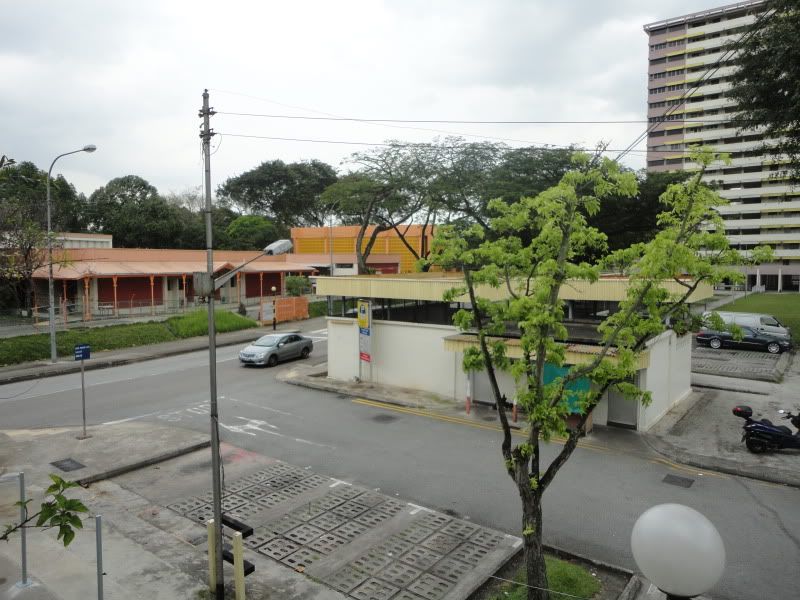 The carpark which was full on Sundays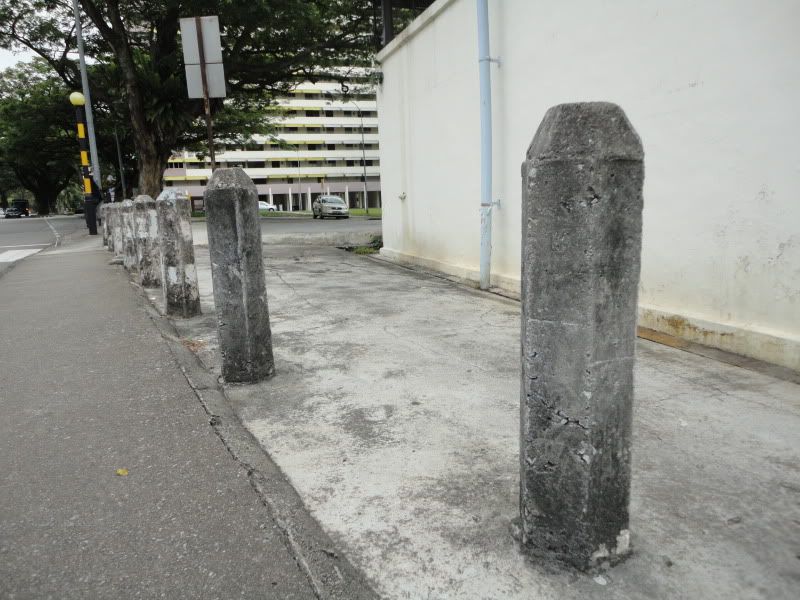 The dividers which I frequently knocked onto
We were strangers. Now we are friends. They thought that I was a weird young man with nothing better to do except for asking around for interviews. I guessed the hawker centre was one place I had visited most during these two "history indulgent" years. They began to open up and share secrets and stories about their lives, their families and their hobbies. I remembered fondly the way Mr. Poh Piah shook his head and wept quietly when he recalled his good old days. I remembered how Mr. Cha Kuay Teow would "clink clink clonk clonk" while preparing a "humful" plate of char kuay teow. Mdm Duck Noodle would ask me about my school work. Now, they were no longer around. All that was left was their mobile phone number and their lingering smiles in my memory.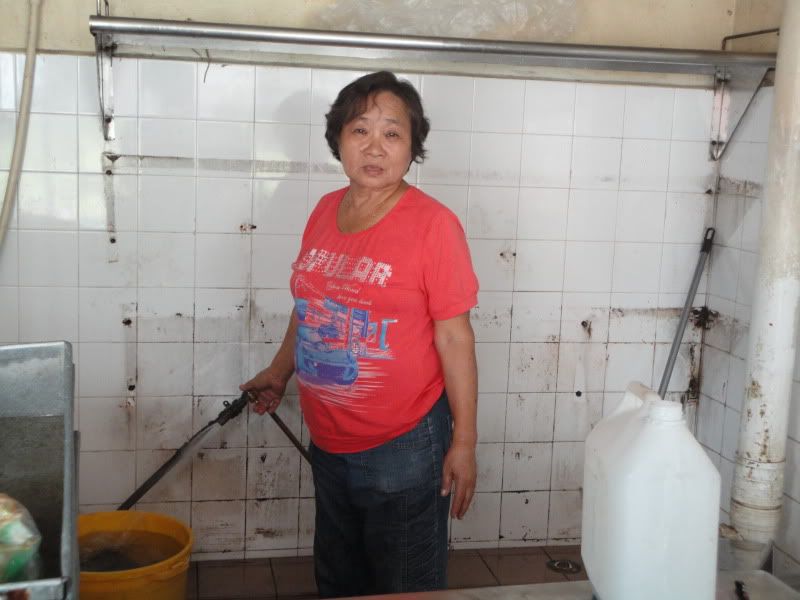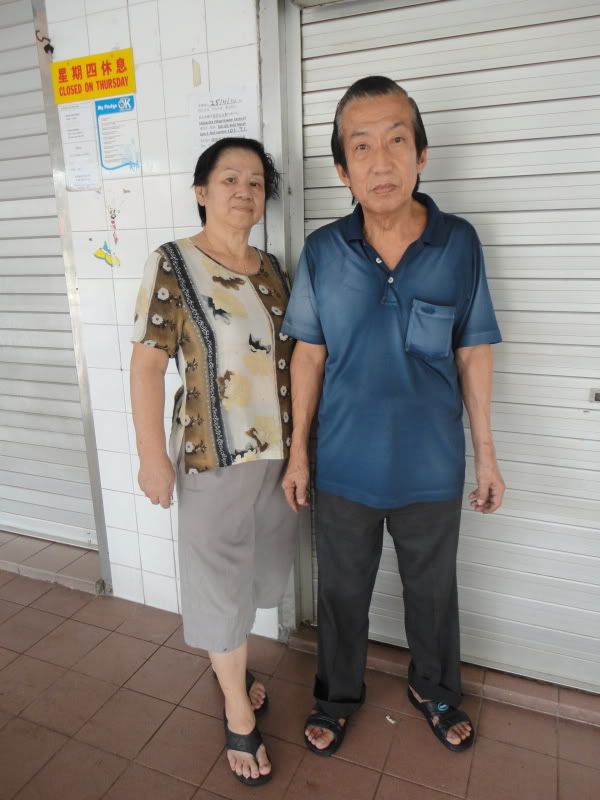 I had to admit that there were many delicious food at the Margaret Drive. I liked Jin Dou Duck Noodle the most and I loved that tender taste of duck meat and drinking that bowl of herbal soup. The nice and cool cheng ting which followed was heavenly. If I were having lunch with a group of like-minded friends, the portion of duck meat will increase disproportionately and dim sum, poh piah and wanton noodle might see their appearance on the table. Well, I am a glutton.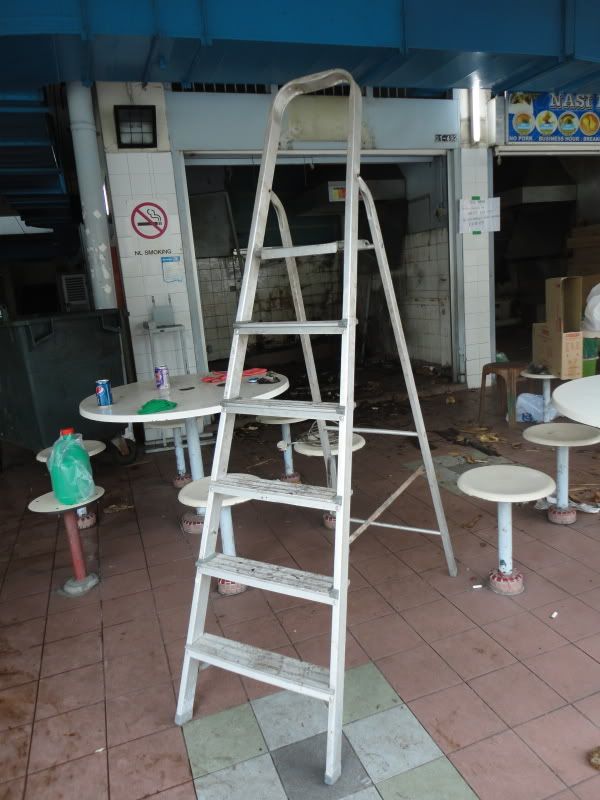 Ladder for removing the lights and display boards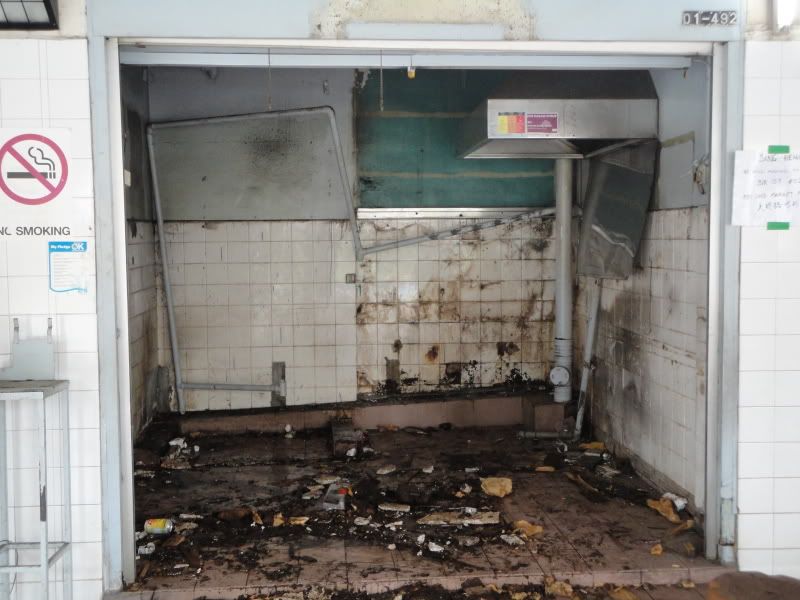 Gone were the cheng ting stall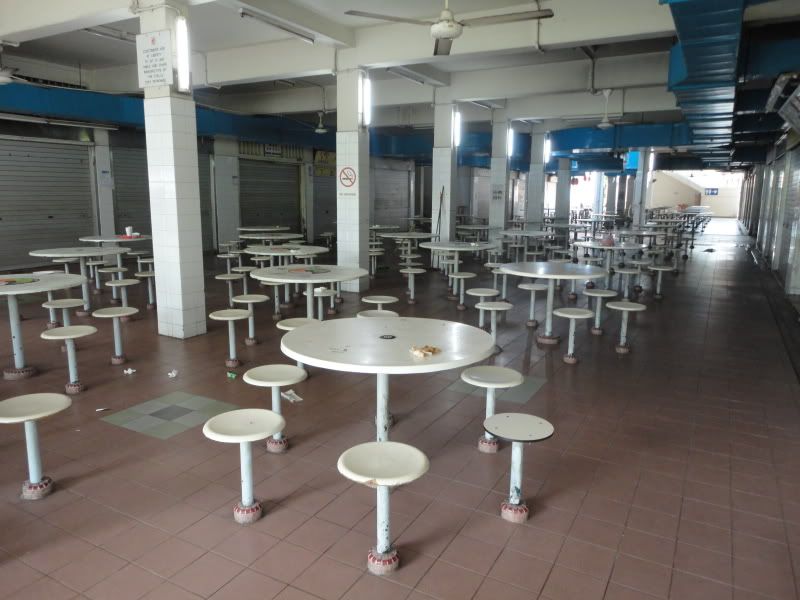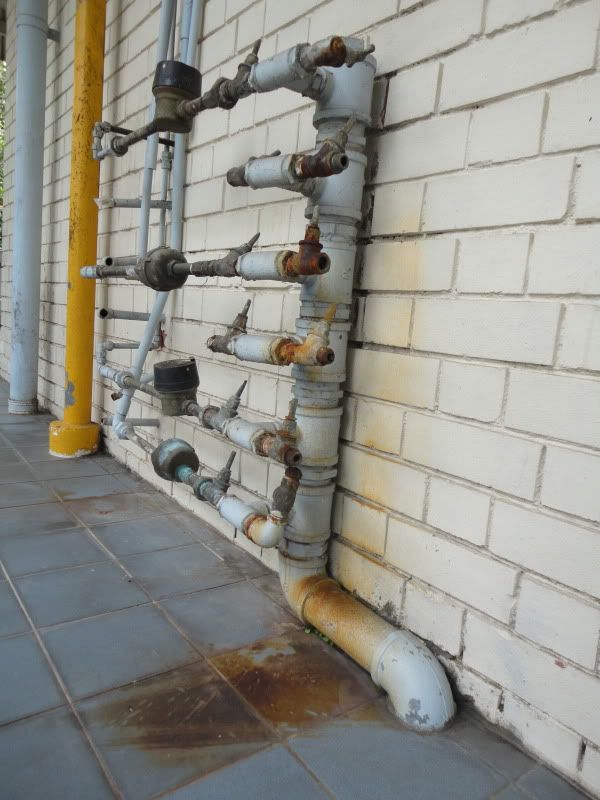 Pipes which were turned off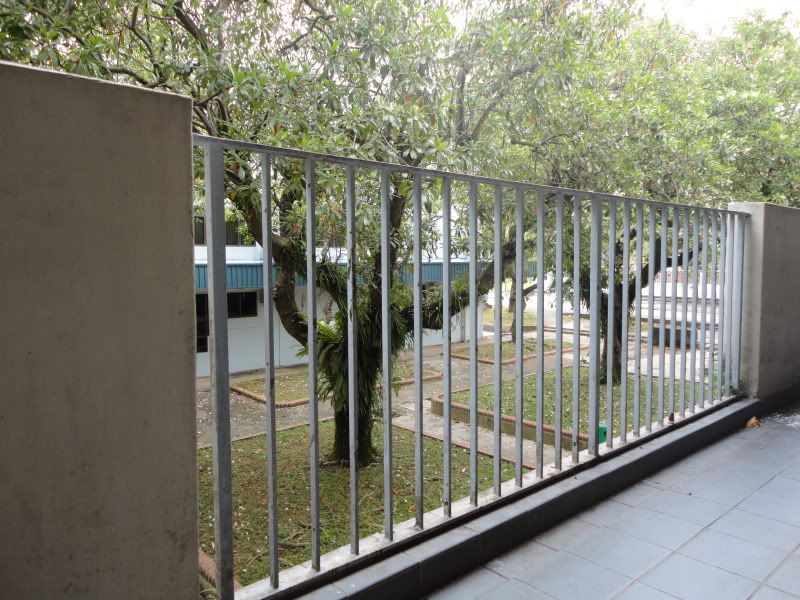 A second storey of broken wires and empty walkways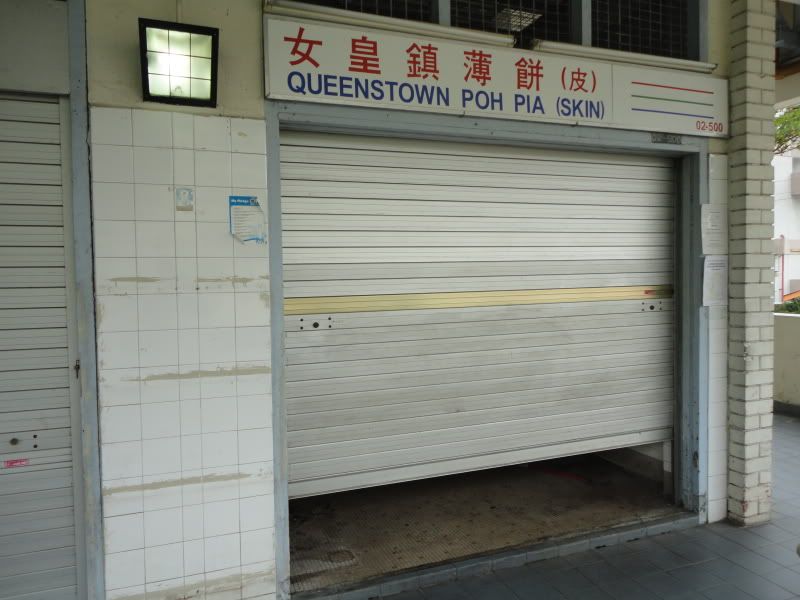 I'll remember every inch of the hawker centre in my heart. In the years to come, I may forget some of the faces and the locations of my favourite stall at the hawker centre. Perhaps I find the new development hip, modern and cool. No matter where I am, I'm grateful for the hawker centre - for opening the gateway to the rich history and heritage of the most wonderful estate. Nothing holds, except for the pieces of memories etched in my mind.