You are here: Home » Home , People , recent » Home Sweet Home #9 - A Filipino in Mei Ling
Merlene, 42, was preparing lunch with his son when MyQueenstown Team visited her apartment in Blk 157 Meiling Street. Being Permanent Residents in Singapore, this is their first home in a foreign land since they shifted from Philippines more than 4 years ago.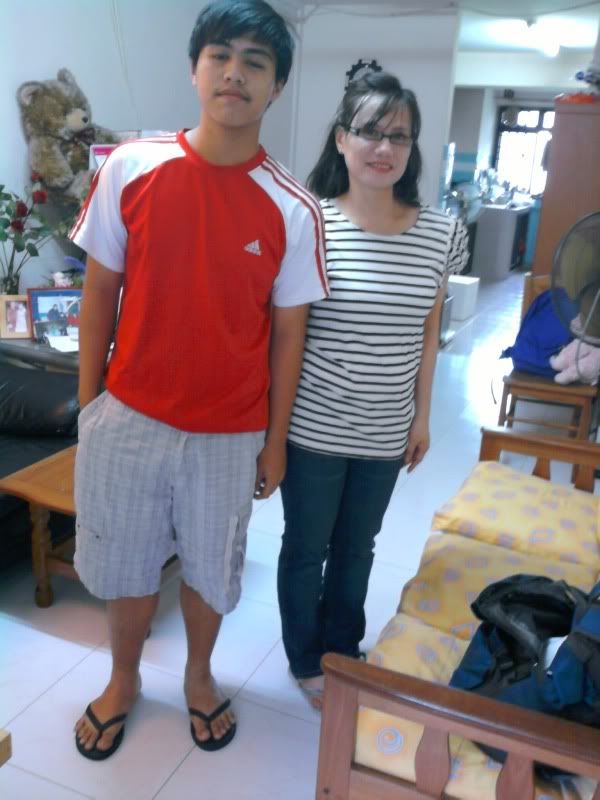 Merlene has 2 teenage children and both her husband and herself made a decision to emigrate here in seek of better jobs. The first impression of their new home is the general cleanliness of the neighborhood and the quiet surroundings in Meiling Street. In addition, both her husband and herself work near to town and thus living in Queenstown makes it very convenient commuting to and fro everyday.
In the four years of living in Meiling Street, Merlene and her family has already adapted well to the neighborhood and understands the Singaporean way of life. Even though the couple leaves for work early in the morning and returns home late at night, they still spend time chatting with their neighbours whenever they meet them.
Marlene and her family visit the Blessed Sacrament Church every Sunday
Merlene also learnt of more places where she can get her groceries apart from the Meiling market, such as Dawson Place and Tanglin Halt market. Being Catholics, they also visit Blessed Sacrament Church every Sunday and have linked themselves spiritually with the church over the years living in Meiling.
On a final note, Merlene wishes to renew her Singapore PR status at the end of next year as her family find their stay here enjoyable and happy. She even has her sights on being a Singapore citizen when given a chance but she would leave it all to fate.
Category: Home , People , recent
If you enjoyed this article, subscribe to receive more great content just like it.