You are here: Home » Elections , News in the Dump , recent » MyQueenstown Votes #2 - Perils of a New Estate
Life is not rosy for many residents at Strathmore and Dawson. Despite living in one of Singapore's premier district where Orchard, Shenton Way, Marina Bay and Harbourfront Front are stone's throw away, many folks at Dawson and Strathmore have feedback to our facebook sites and email, complaining about the atrocity in getting a simple meal, boarding a public bus or getting groceries.
The decision to close down the iconic and influential Margaret Drive Hawker Centre must be extremely ill-informed. (Besides our HDB flats, what is more important than a food centre/court/market?) Besides aggravating residents and ex-residents on the lack of political will to preserve the unique heritage and community identity, residents are deprived of a fully functioning food centre. Although the community leader had sincerely asked the residents to wait patiently for new amenities through his facebook (Read here), one resident named Shirley Wong commented, "I can wait patiently for more train trips, new parks or sheltered connectors, but I can't wait for five years (For Dawson to be ready) without eating."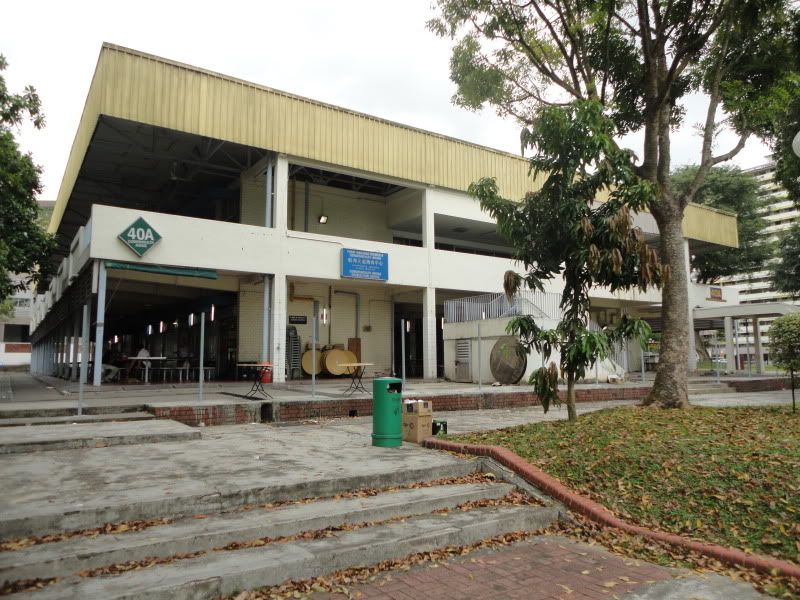 Margaret Drive Hawker Centre is forever our pride and a symbol of our rich heritage
The exact time in which the hawker centre and the surrounding blocks (27A, 39A, 6C) would be excavated or demolished remains a mystery. It is likely that the surrounding blocks and the hawker centre may remain vacant for a period of time especially residents were spotted hanging clothes at the corridor of Block 27A. So why are the residents and hawkers asked to move out so early?
The decision on not to build a replacement or temporary hawker centre appears to be dud. One check at the prices of food at Dawson Place reveals that a plate of wanton noodle costs about $4 whereas a similar plate of wanton noodle (with more ingredients and better taste) at Margaret Drive costs just $2.50. Consider the rising costs of living, it's brainless to understand why many residents are worried about their immediate future (since every has to eat). Will the residents be compensated on this ill-informed decision?
Residents at Block 27A hanging clothes outside their house. The potted plants and bicycles are there and it seems they are not going to move out so soon. So when exactly will the blocks be demolished?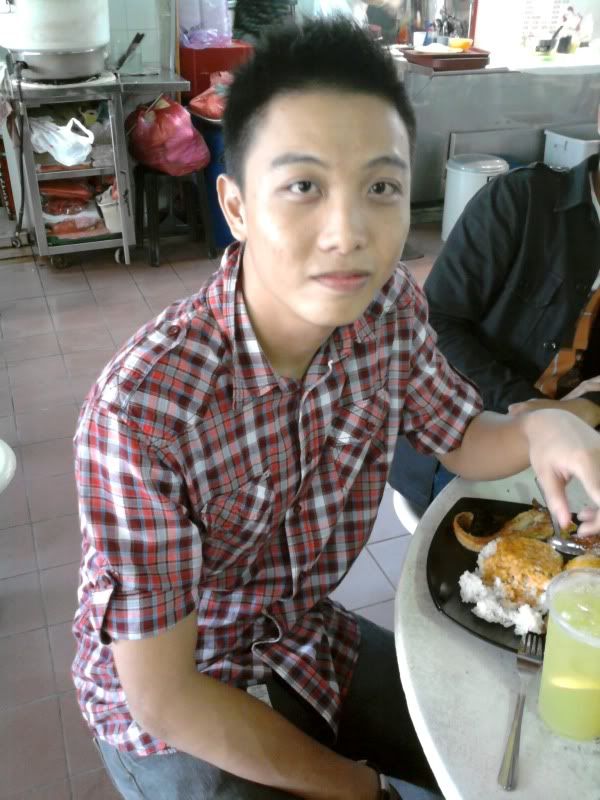 Mr Wong at Margaret Drive Hawker Centre during her last weeks of operations
Mr Wong, in his 20s, drop by after school for lunch. He feels that it would be a pity as the stalls would be relocated, as all of his visits to the hawker centre have been promised above average food. On the other hand, he thinks that the improvements would be good and that Queenstown needs a revamp as it is rather run down especially the central area. His concern is that residents would have to experience an increase in food prices in the future. Mr Wong thinks that a replacement market is necessary for the residents.
The new districts in Strathmore are starved of food centre as much as the availability of bus services. Despite having a growing population, there is only one bus service number 32 plying along Margaret Drive. There are repeated calls to improve the frequency of the bus route whereas o
ther residents commented that a feeder service is necessary to bring residents from Strathmore Avenue to Mei Ling, Tanglin Halt or ABC market now that the food centre is demolished. However, that thought remains far fetched considering our bus services are profit-maximising rather than community centric.
(We will discuss about the transport services within Queenstown in the next few days)
There are many residents in Queenstown who committed suicide in the past few weeks. Don't be surprised if you read about a resident who "starve" to death in the coming weeks.
Who says Strathmore and Dawson is a "heavenly" district on earth?
Wei Jie