You are here: Home » Random , recent » Random Thoughts @ MyQueenstown #5 - the Night is Young
It wasn't exactly a popular decision among our contributors to stay awake until late night to do a coverage on activities around Queenstown before daybreak. Sacrificing sleep and battling drooping eyelids seemed torturous especially when most of us have work the day after.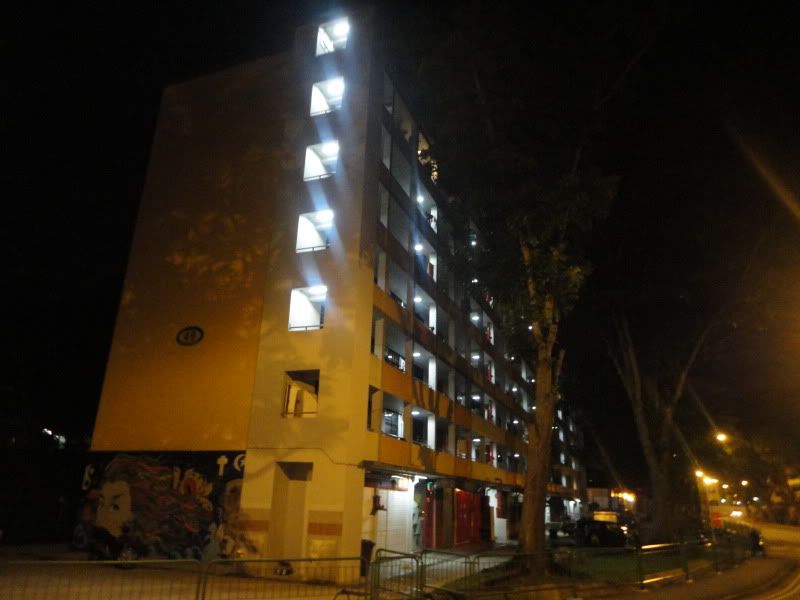 Stirling Road sparkles beautifully under the night sky. The orange street lights accompanied by the cool, calming night breeze did provide a soothing and serene environment to appreciate Queenstown's beauty and heritage. This period of quietness was occasionally broken by the tweaking sound of the crickets. The pedestrian pathways was empty.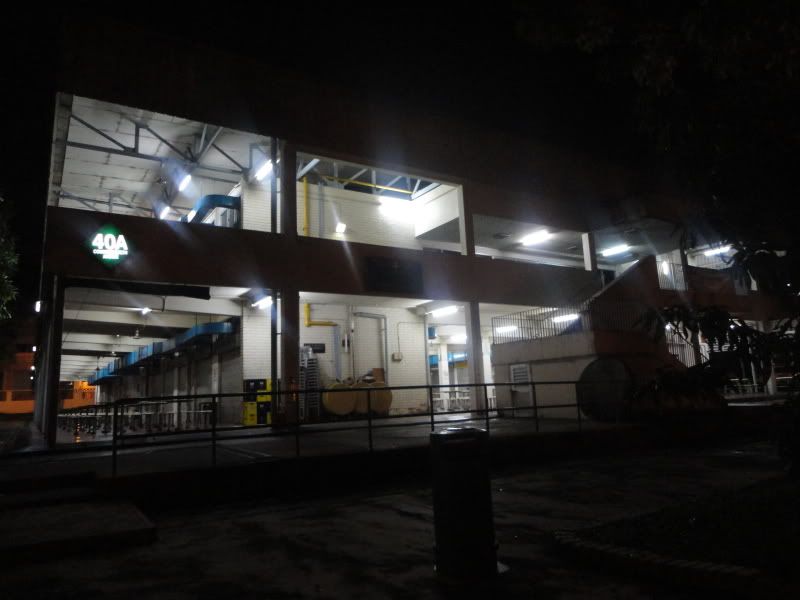 Commonwealth Avenue Cooked Food Centre - at 4am
Across the 2-storey terraces at Stirling Road was Commonwealth Avenue Cooked Food Centre. At 4am, the lights remained switched on and the fans continued to swirl around the pivot stick. There was not a single soul at the food centre. Perhaps this would be a common sight for all of us when the last hawker stall shut its doors at the end of February. Who doesn't feel sad about the demise of one of the most iconic landmarks in Queenstown and probably, in Singapore? There were hopes that the energy and the enthusiasm of Queenstown would be restored.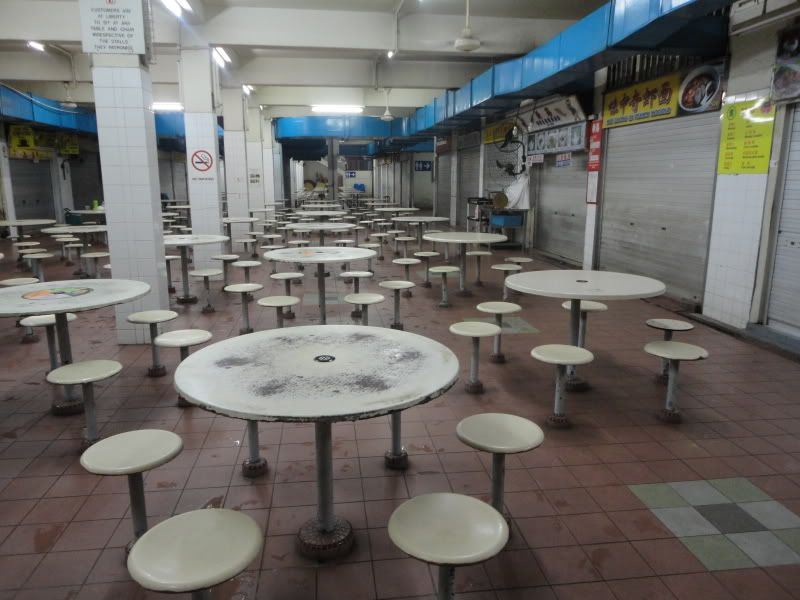 A familiar sight after 28 February 2011
Time and tide waits for no man. The majestic future of Queenstown would captivate the younger generation and allure the affluent to this part of the island. The history and the heritage of Queenstown would play a second fiddle and be condemned into wilderness as the demolishing machines bulldoze the familiar structures of the past. We did have a choice, but we did not have a say. Because memories seemed to worthless in the eyes of pragmatism. Would Queenstown be a community without a heart and soul? I foresee this predicament and I fear the consequences...
Making his last rounds of delivery
Mr Ong was making his last few rounds of delivery to Commonwealth Avenue Cooked Food Centre. For the past few decades, he has been travelling the same road lined with tropical shady trees, parking at the car park with limited lots and placing similar quantities of noodles at the cornered stall in the food centre. For the past years, I have been going to the same food centre and tasting the same fishball noodles with lots of vinegar. The food centre has always been a part of our lives. I don't know where else to go for good food and good service. I'm resistant to change, not because I'm stubborn. I'm afraid to change simply because I don't know how to say goodbye to the familiar faces I've seen throughout the years.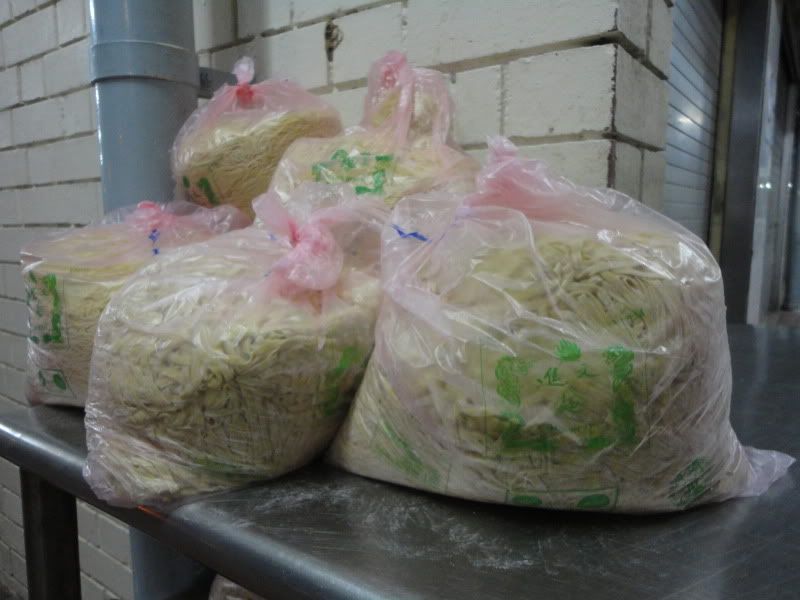 Bags of noodles placed at the corner of the food centre
Time is ticking. And I feel so lost tonight =(
If you enjoyed this article, subscribe to receive more great content just like it.