You are here: Home » Farewell , recent » Farewell MyQueenstown #3 - Queenstown Poh Piah
For the past 45 years, Mr Lim Tiam Choo's savoury handmade poh piah had tickled the taste buds of many Queenstown residents. Many of us had spent hours queuing up for that elusive combination of that soft and tender poh piah skin wrapping around a thick layer of piping hot mangguang (turnip). Whether rain or shine, Mr Lim would prepare every dish of poh piah earnestly, as if he was making them for the very first time. It's unfortunate to know that he would not be around to make pohpiahs anymore.
Queenstown Poh Piah at Tah Chung Emporium
Mr Lim lived in an attap house in a kampung at Thomson during his childhood days. When he was 20, he decided to set up a small business and borrowed $60 from his relatives and friends. His mom supported him by lending her skills in making poh piah. He rented a trishaw for 50 cents a day and rode them to Tanglin Halt and Margaret Drive. Each poh piah cost 10 cents then. He could sell about 100 poh piahs and earn about $10 each day.
Between 1968 and 1973, he would station his growing pohpiah business at Commonwealth Crescent. New blocks were built at that district and there were many residents patronising his stall. Every evening, he would light a lamp hooked to his trishaw and drove it to places with crowd. His freedom of movement was eventually curtailed by an itinerant hawker act enforced in 1968. He was fined $15 for contravening the act by the NEA officers. Hence, he moved to the Queenstown Shopping Centre (a.k.a. basement of Tah Chung Emporium) in 1973.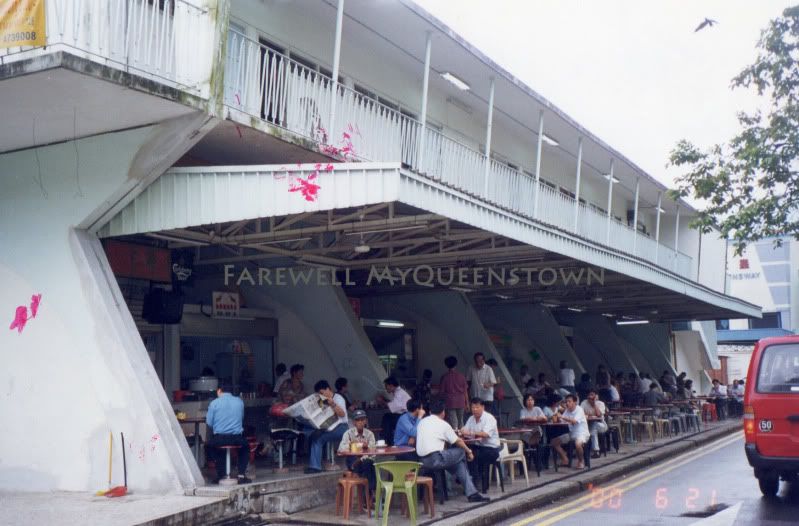 Poh Piah Skin at the former Wet Market
In the 1980s, Queenstown was the epicentre of youth and energy. Residents from all over the island would flock to her cinemas, bowling alleys and emporium. Mr Lim's Queenstown Poh Piah was undoubtedly a key attraction in the coffee shop at the basement of Tah Chung Emporium. He started learning techniques of making his own poh piah skin from a Thai friend in 1988.
When Queenstown Shopping Centre was demolished in 2000, Mr Lim shifted his famous poh piah stall to Commonwealth Avenue Cooked Food Centre.
Mr Lim has three sons. One of whom expressed a keen interest in making Poh Pia skin. During his semester breaks in his school days, he would help out at his father's stall and learn the tricks in making poh piah skin. Hence, Mr Lim helped him out by preparing the ingredients and renting a stall at the Wet Market.
Mr Lim's greatest satisfaction in his past 45 years was to bring up his children and support his family with his "fruits of labour." At 70 years of age, he felt tired and thought that it was a good time for him to retire.
Editor's Note: Although Mr Lim told us that he did not feel sad at the prospect of retiring, tears swell up in his eyes as he recall all the wonderful experiences he had at Margaret Drive. All good things come to an end... =)
If you enjoyed this article, subscribe to receive more great content just like it.