You are here: Home » Home , People , recent » Home Sweet Home #4 - Everyday's a Beautiful Day
Sankar, 26, has simple expectations about his ideal home. Living in Blk 45 Stirling Road for the past 8 years with his parents, Sankar is happy with his current home in Queenstown. Sankar describes his place as an extremely quiet and cozy place to live in. Having moved over from Clementi about 8 years ago, Sankar and his family chose to reside in Queenstown due to its close proximity to town and also his workplace.
Located just opposite the Queenstown Swimming Complex, the view from Blk 45 provides any observer a hint of relaxed man-made scenery as well. The swimming pool brings about a certain sparkle to it during the day, as the afternoon sunlight shines upon it. Queenstown residents can be seen spending their day either sunbathing, or swimming in the clean blue pool. Sankar often spends his day after work, sitting outside his flat in the corridor reading his book where it is cool and windy.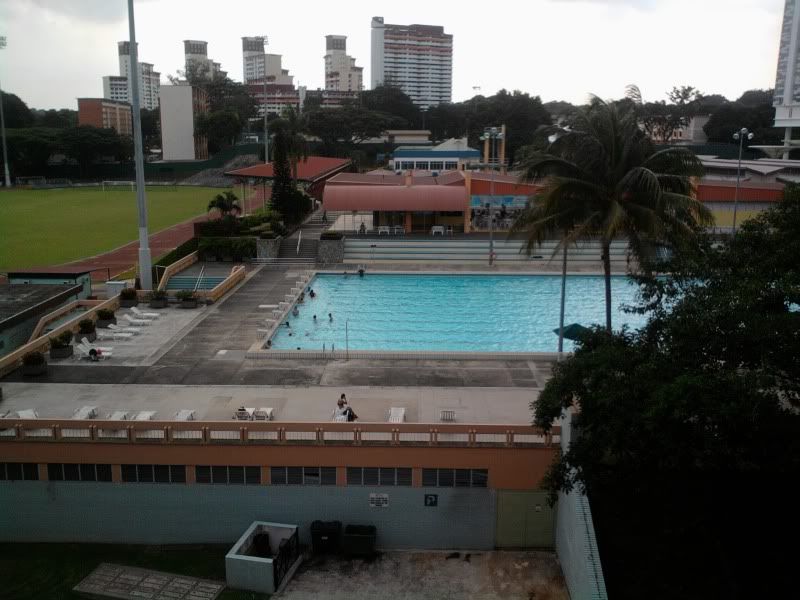 Swimming Pool Opposite Blk 45
Overall, Sankar feels that his house in Stirling Road is generally a good place to live in. However, there are some problems as well. During the night, food is rather difficult to obtain as there are no shopping centres or shops around the area. The closest place to get food during wee hours is the Tanglin Halt hawker centre. In addition, police patrols are a common sight in Blk 45 at night and as Sankar suspects, due to the high crime rates in the region.
Sankar and his family in the rented apartment
Even though he is rather contented to live in his current apartment, Sankar is looking forward to the promised developments to Queenstown central. He has no intentions to move away and he prefers living in the West, as it is where he had lived in all his life. 'A home should be somewhere you can be safe in and get whatever necessities that you need.'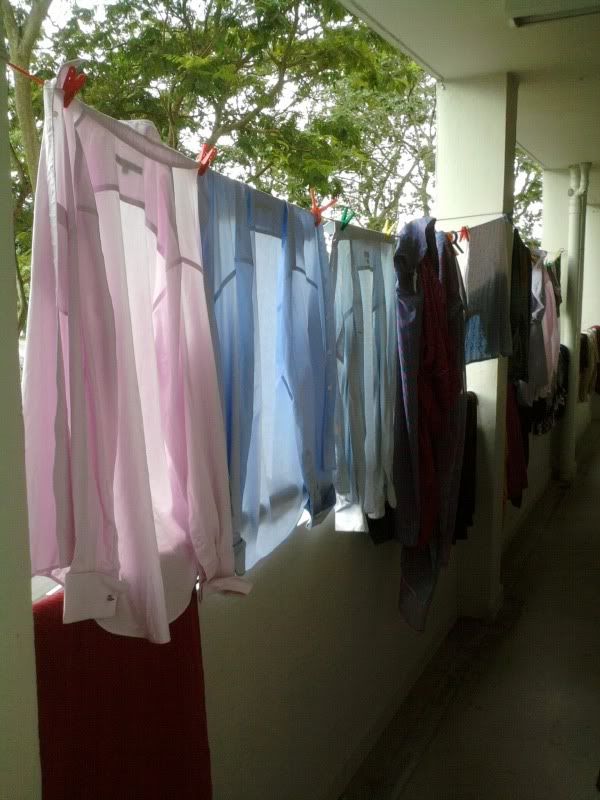 Clothes hung at the corridor to dry
Editor's note: Life can be simple and beautiful for Sankar and his family even though they stay in a rented apartment and their living conditions are incomparable living in the upscale districts in the estate. Being happy is the way to go in life =)
Category: Home , People , recent
If you enjoyed this article, subscribe to receive more great content just like it.