You are here: Home » Home , People , recent » Home Sweet Home #2 - My Lovely Home, for One Last Night
One might recognize the familiar faces of Mr Goh Leong Joo,70 and Mdm Mary Ang,60 when walking past the row of shop houses at block 27A next to Queenstown MRT station. The friendly couple had run Goh Leong Joo Provision Shop at Block 27A #01-276 for the past 40 years. Serving residents and commuters transiting at the nearby bus stop everyday, their provision shop was one of the mandatory drop-by shops for daily necessities or simply cigarettes or drinks among many Queenstown residents.
Sadly, due to the recent SERS of Block 27A, the shophouses and coffeeshops there have to cease operations. Mr and Mrs Goh were packing up their luggages and pulling down the shutters of their shop for the last time when MyQueenstown team visited
.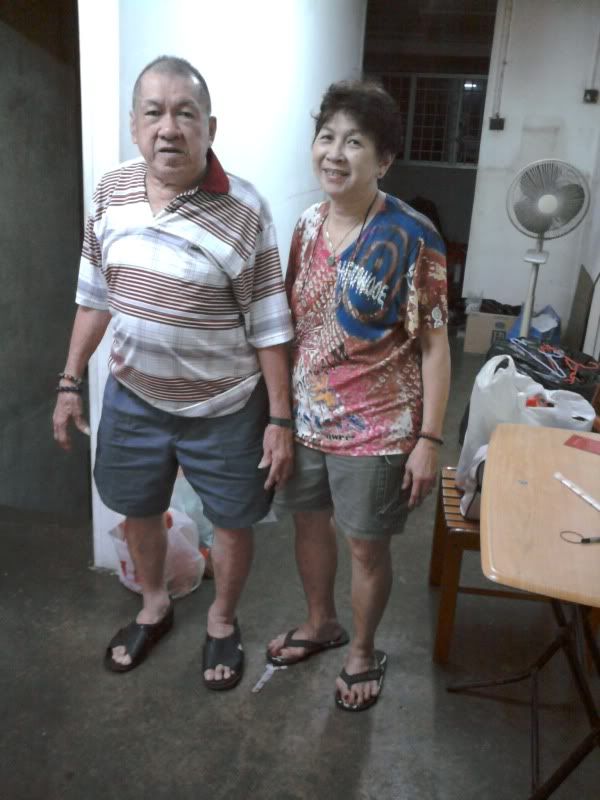 Mr Goh reminisced fondly about time spent in block 27A where many friendships were made and close relationships between customers were forged. Mrs Goh recalled the driving circuit in front of their house in the 1960s, where they coincidentally were Class 3 driving instructors.
Mr Goh also recalled the 4 storey HDB buildings along Commonweath Avenue before they were torn down to make way for the current Queenstown MRT in 1985. Their shophouse home was extremely convenient because it was just next to the bus stop and the MRT. Sadness was expressed on their faces as they locked their house for the last time, only to turn in their keys to the HDB office the following morning. On a brighter note, Mrs Goh was happy that they can finally retire and enjoy their golden years.
Category: Home , People , recent
If you enjoyed this article, subscribe to receive more great content just like it.