You are here: Home » Farewell , Places , recent » Farewell MyQueenstown #4 - Gillman Village
The evening sunlight shimmers through the thick canopy for the last few times in this laid back enclave. Persistent honking from those impatient drivers and hurried foot steps of the city dwellers appear miles away. Sitting down on a wooden rattan chair and sipping over a cup of cappuccino in an aroma-filled pizza house seems to be a kind of pleasure while conversing with friends whom you haven't met in years. Nearby, the birds are humming a melody and the branches are swaying gracefully with the wind. Escaping the concrete jungle and everything stressful, I felt so welcomed yet emotional. Welcomed because of the friendly and sincere people. Emotional because I have to say goodbye - to another place at the outskirts of Queenstown.
Gillman Village, located at Lock road, is a quaint hub of restaurants, pubs and furniture shops frequented by office workers and expatriate families. Formerly known as the Gillman Barracks, it used to house the British army and later, some units of the Singapore Armed Forces. For those who crave the old world charm of Singapore's colonial history without any makeover in the mould of Rochester Park or Dempsey, Gillman is definitely the place to go after work in the evening or at night. -From Tonight@MyQueenstown
The Corridors of 'Fragipani' Building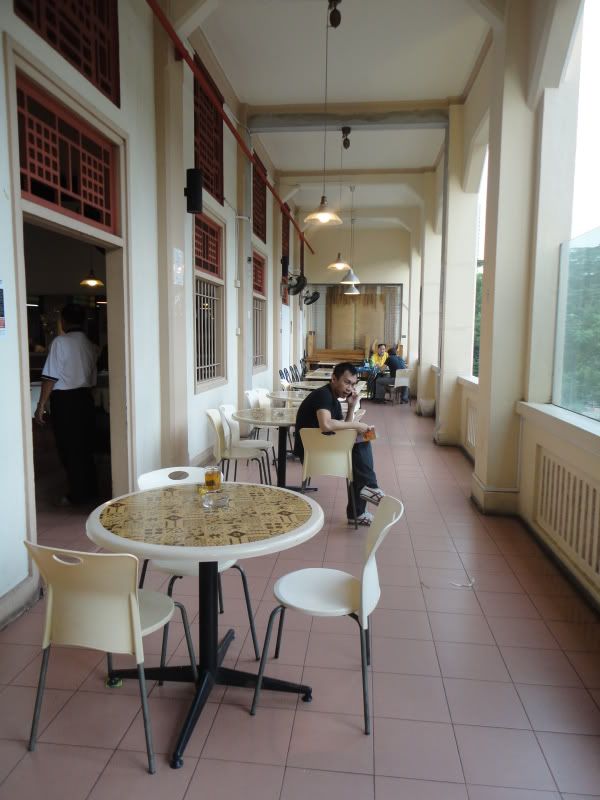 By the end of February, this laidback enclave will be emptied out. The 4.5 ha plot of state land has been earmarked by the Economic Development Board (EDB) for redevelopment into a permier location for art and creative business. In its heydays, Gillman Village was home to 14 tenants operating an eclectic mix of bars and restaurants. For the workers, residents and frequent patrons to the rustic village, nothing seems to go right.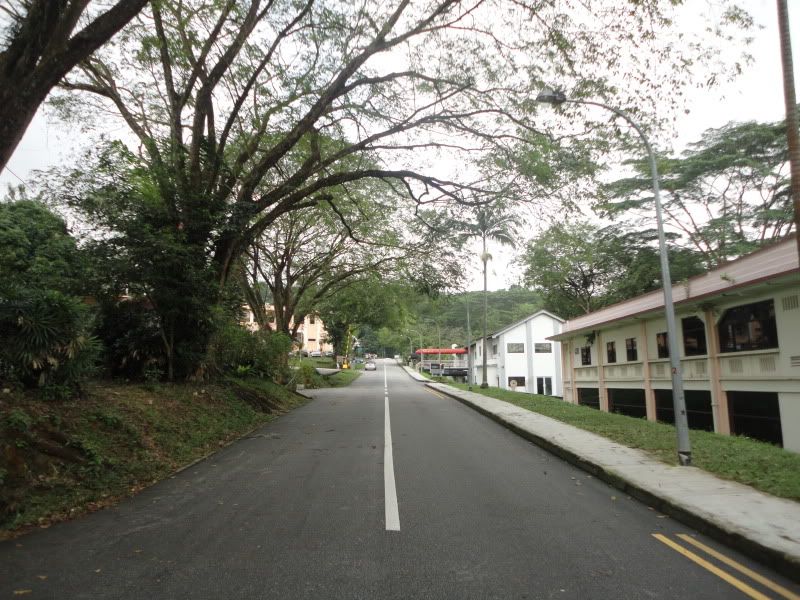 The rustic old town charm of Gillman Village
Mr Chow, 66, has worked in Gilman Village as a Valet Warden for over 3 years. He enjoys the quiet working environment with a touch of rustic feel with the forestry surroundings. He describes Gilman Village as a ' Kampong style' getaway from the urban concrete jungle, even though the place is situated that close to town.
Mr Chow - a valet warden at the Village
Mr Chow even remembered the first batch of National Service enlistees being recruited in this former army barracks during 1949. On the closure of Gilman Village during end of February 2011, Mr Chow expressed a tinge of sadness as he had known the place since when he was a child.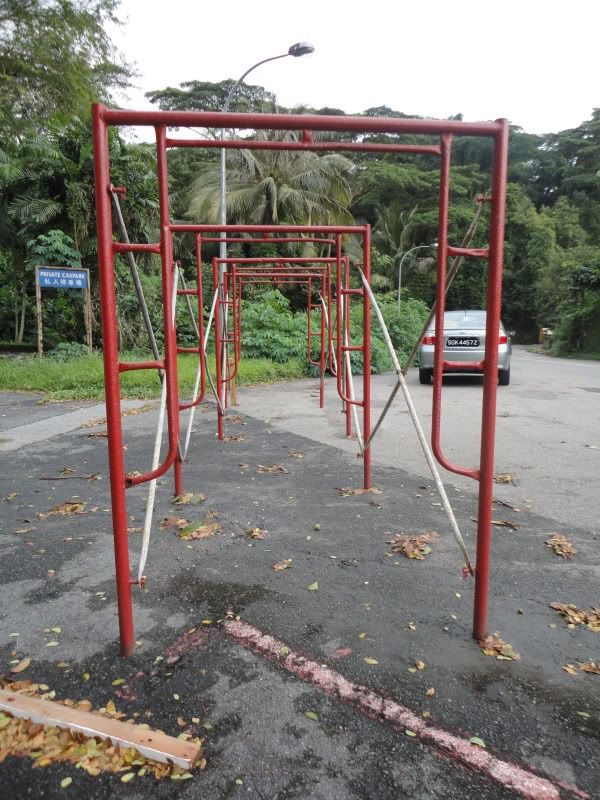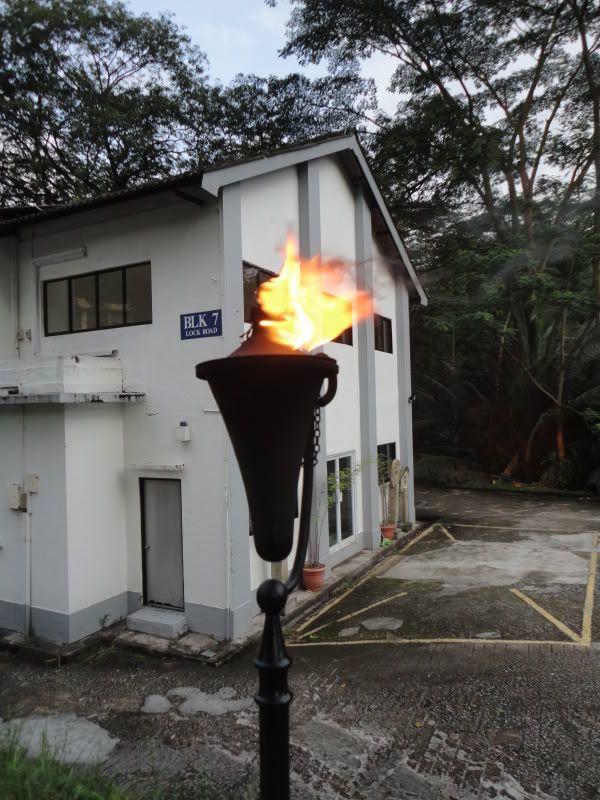 The fire's burning... for a little while more
Category: Farewell , Places , recent
If you enjoyed this article, subscribe to receive more great content just like it.