You are here: Home » Home , People , recent » Home Sweet Home #14 - Farewell Holland Drive
Blk 15, Holland Drive looked vacant and cold when MyQueenstown team visited this morning. The shop houses under the apartment block were all covered with card boards and all that was left were traces of glass panels, which could possibly be a beauty parlor in its place before. The lift was still working.
Mdm Chan - a long time resident at Holland Drive
A curious looking Mdm Chan

陈彩菱

, 50, greeted us at the door. She was cooking almond paste desert for her children and the delicious nutty scent was overpowering our senses. She started chatting about her 15 years of staying in Blk 15.
As her flat was just in front of Holland Village, it could get rather noisy at night. While not a soccer fan, Mdm Chan could know the scores of the matches just by staying at home on soccer nights. However, she got used to the din and learnt how to cope with the noise, especially with the help of better noise regulations at night by the authorities over the years. With her kitchen window facing Holland Village, Mdm Chan has her front door just overlooking the swimming pool. She used to bring her children to the pool once a week during the weekends.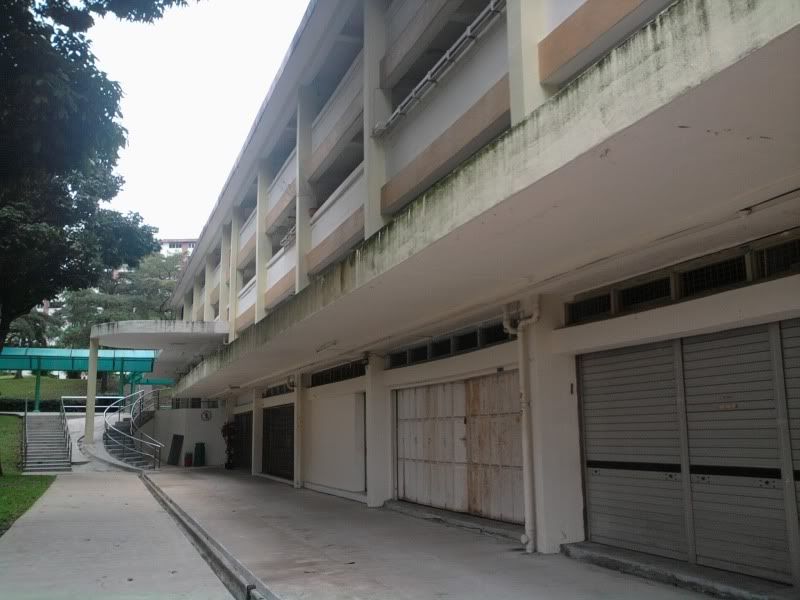 Being allocated an apartment in Blk 18D Holland Drive was a piece of joyous news to her family. Even though they had gotten used to Blk 15, the flat was getting increasingly void of human activity as their neighbors started shifting out. Mdm Chan too, would say goodbye to her current flat in 2 weeks time. Being the last 2 families on the level, Mdm Chan is glad that her next door neighbor would be shifting out on the same day, so neither families would be left alone.
On a final note, Mdm Chan as like all mothers do, wishes that her children grow up healthy and happy. She is looking forward to the move and would stay on in Queenstown for as long as she could. Goodbye Blk 15!
Category: Home , People , recent
If you enjoyed this article, subscribe to receive more great content just like it.