You are here: Home » Elections , News in the Dump , recent » MyQueenstown Votes #6 - Only a Fool Believes HDB Flats are Affordable!
Shameless! Treacherous! Plain Stupidity! A certain "leader" uses the the state media as his "official media" to explain his flawed ideas this morning about public housing. While ideas from the other group of representatives may not be the best, it is plain stupidity for this leader to be persistent about his policies claiming that the HDB flats are affordable!
Examples of High Prices of HDB flats
The latest BTO flat introduced in Dawson, Queenstown, costs $550,000 between $650,000 for a five-room flat. This translates to 33 years of housing loan and the couple is required to pay slightly more than $2,100 each month. (Figures quoted from the resident).
For another couple who preferred to stay close to their ill and aged parents in Mei Ling Street, they had originally intended to purchase a BTO flat. Since they earned slightly above $8,000, which was the threshold limit to own a BTO flat, they had to go into the resale market. However, they were deterred by the fact that a 4-room flat in Mei Ling cost nearly $650,000 in the resale market. They had initially wanted their children to stay with their aged grandmother who was terminally ill. Unfortunately, their mother (their children's grandma) had passed away last year.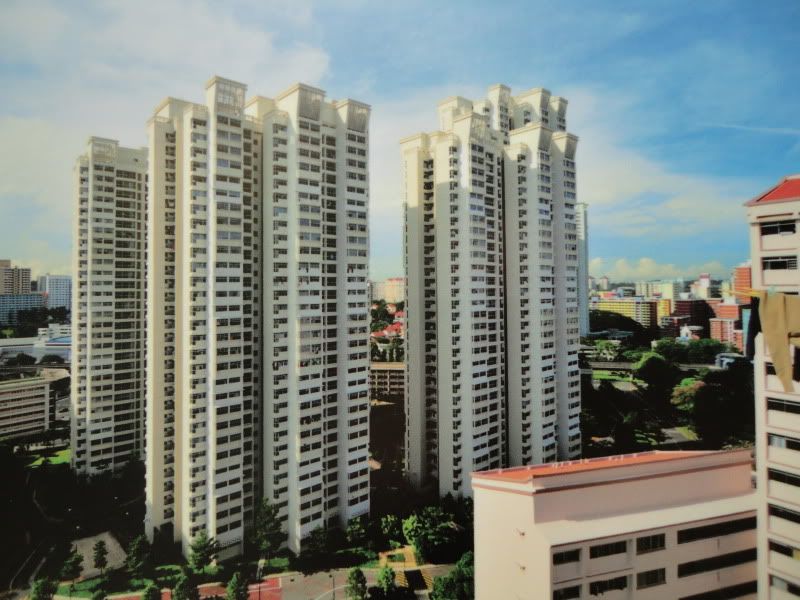 Beautiful HDB Flats at a Price
HDB - A near-complete failure in today's perspective
Flats from the Housing and Development Board are built to serve the national building purposes. First, it aims to bring Singaporeans together, regardless of race and religion. Second, it aims to allow Singaporeans to "purchase a stake in the country." Third, it aims to give Singaporeans a "shelter" so that they will always have a place to call "home." Fourth, it aims to motivate Singaporeans to seek for a regular employment to pay the housing loan.
For many Singaporeans, owning a HDB flat equates to fulfilling the "Singapore Dream." What is more important than providing shelter and a home for your loved ones?
However, policies changes in the past few years resulting in escalating home prices have gone against these original intentions. Housing loans in the past could have been repaid within 10 to 15 years. In search for a better living condition, Singaporeans will aim for a bigger and better flat or a private apartment. This "dream has been shattered" because Singaporeans have to "pay and pay" to their deathbed for a "smaller and smaller" apartment flat.
HDB had failed terribly in serving the national building purpose in these areas.
1) The introduction of "privacy" blocks reduce interactions among neighbours, defeating the purpose of point 1.
2) The escalating housing prices have created a notion that "only the rich and educated" can afford HDB flats although generous grants were given to the poor
3) Escalating housing prices will become Singapore's "Time-bomb" one day when the children needs to assist their parents in paying off their housing loan mortgages. Remember Japan in the 1990s? Remember Hong Kong in the late 1990s?
Plain excuses to divert attention of the REAL ISSUE
Seriously, our efficient government has ensured that billions are be earned from the investments in overseas to cover the reduction in land prices for HDB flats. It is a national joke to see that this "stupid" leader was trying to claim that a deliberate reduction in prices of land is equivalent to "robbing the national reserves" when the ruling party had engaged in numerous flawed investments during the financial crisis.
Whether the measures offered by the alternative group of representatives are effective or not, it must be clear that the issues of "robbing national reserves by reducing land prices," "upgrading" and "ensuring that home prices will continue to appreciate" are not as significant as the "affordability of public housing."
In short, who cares about national reserves, upgrading and whether home prices will appreciate if they can't even afford a HDB flat?
This just shows how disconnected is this leader from reality.