You are here: Home » Home , People , recent » Home Sweet Home #13 - Commonwealth 10! Here I Come!
The front door was wide open when MyQueenstown team visited Mr Lee, 78, at his apartment in Blk 74 Commonwealth Drive. Feeling curious, we knocked onto the door and was greeted by a sleepy looking Mr Lee.
Mr Lee who lives alone at Block 74
Retired more than a decade ago, Mr Lee is living alone as he prefers being independent to tagging along with his children. Having lived a great half of his life in the well-known 'Chap Lau Chu', Mr Lee is well aware of his surroundings and the changes around it. He recalls the attap houses then, in the place of the current Tanglin Halt market area. The old gas tank behind his flat was also a prominent feature in the past. Housewives and teenagers used to work odd jobs in the many textile factories located just under the blocks of Commonwealth Drive.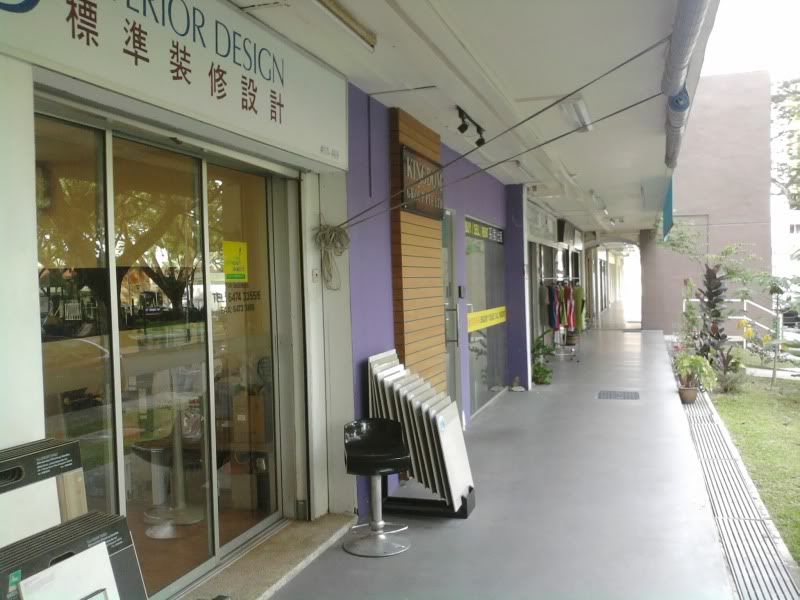 Mr Lee got fond memories on the shop houses at his void deck
Although it was then bustling with people and activity, traveling was not convenient as there were no buses passing through the area. With the bus stop installed later on, residents have more options while travelling.
As the 10-storey flats along Commonwealth Drive have been selected for Selective Enbloc Redevelopment Scheme, residents were allocated new apartments in the flats currently under construction in Commonwealth 10. Mr Lee explained that he prefers the old blocks which gives him a sense of familiarity. He is worried that the new apartments would be smaller in size.
Life is simple for Mr Lee as he is living alone. Buying all his meals in the nearby markets, he does not have to fret over cooking and washing. He enjoys reading in his free time and even signed up for basic computer classes. Let us wish Mr Lee all the best in his health and when he finally gets to move houses.
Category: Home , People , recent
If you enjoyed this article, subscribe to receive more great content just like it.