You are here: Home » Makan Shiok , recent , Snacks Attack » Snacks Attack #13 - Ah Luck Bean Curd
Mr Chua, 25, runs Ah Luck Beancurd in Tanglin Halt market for more than 2 years. He is renting the stall from the original owner who has based his stall in the same area for more than 40 years. A
h Luck Bean Curd offers
drinks and deserts such as soya bean drink, grass jelly and the residents' favorite soya bean curd (60 cents).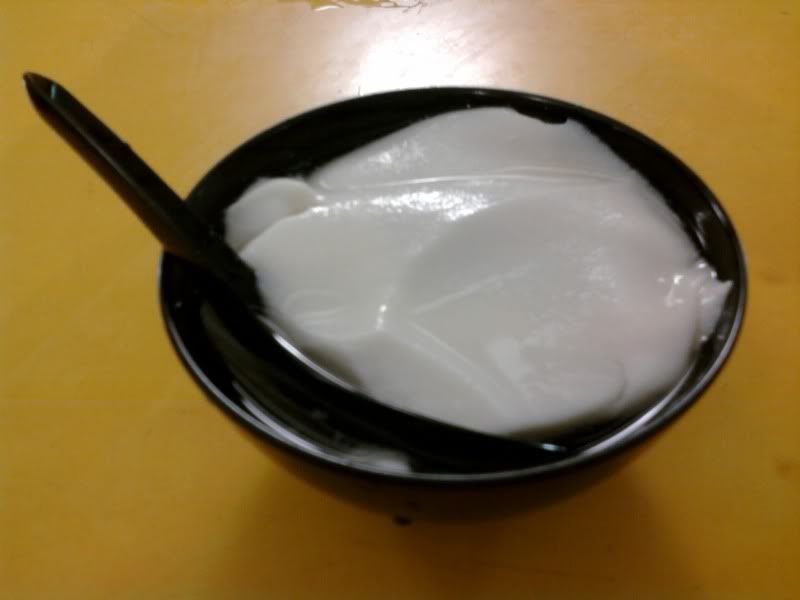 A Delicious Bowl of Bean Curd
The top most and bottom most layers of fresh beancurd would be removed to ensure a consistent texture. Only the middle portion of bean curd would eventually be served to the customers. Mr Chua boils the sugar mixture daily and pandan leaves are added during the process to infuse additional flavour. The piping hot bean curd tastes smooth to the tongue and the sweetness of the syrup is extremely well controlled to bring about a pleasant wholesome beany taste.
Snack Attack #13 - Ah Luck Bean Curd
Address: Blk 48A Tanglin Halt Road #01-17
Opening Hours: 7am to 4am daily
Rating: 7.5/10