You are here: Home » Random , recent » Random Thoughts @ MyQueenstown #4 - Interacting with Residents
Collecting preferences and demographics data from the residents is one of our objectives when we align like minded volunteers from the community. These demographics data were then analysed and further follow up assistance was given to needy residents. We conduct block visits, street interviews and random polls to collect a sampling statistics. Today was no different. A group of volunteers from our society met up with Queenstown residents in Stirling Road to understand their concerns better.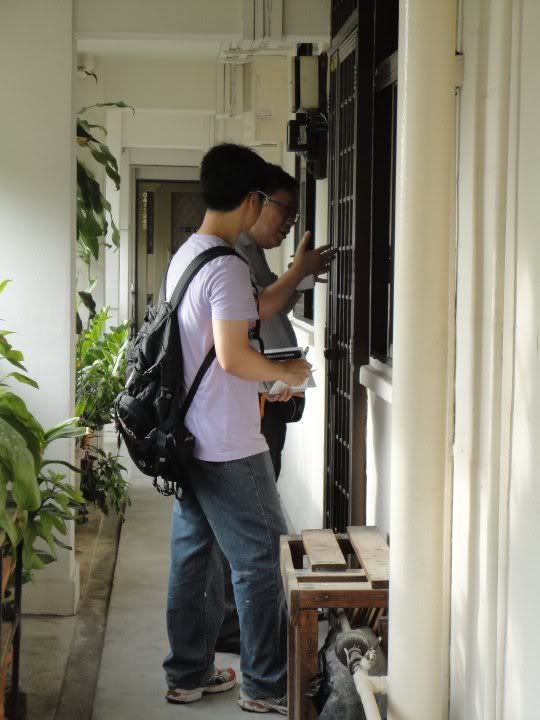 Knocking on the Doors and Talking to Residents
We gathered bottles of drinking water from the Fair Price supermarket, knowing that it was going to be a long day ahead speaking to the residents. We distributed the leaflets among volunteers so that everyone had sufficient copies of the English and Chinese Version. Then, we took to the lift to the topmost level. We started our interviews in pairs. One of them would knock onto the door and asked various questions. Another would jot down the information and concerns highlighted.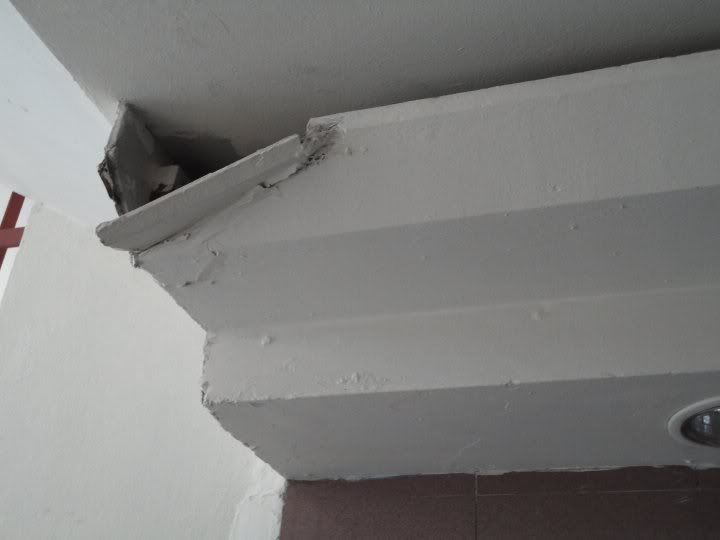 Residents would then pinpoint at the complaints and concerns they have for Queenstown community. Some of them would seek our assistance to forward their concerns to relevant agencies. Others, particularly the older folks, merely needed a listening ear. I was pretty astounded by the number of elderly folks who lived alone and did not have a good relationship with their children. A portion of these elderly folks were sociable, so I did not have to worry about them seeking help from their neighbours if the need arose. There was this small group of elderly folks who did not have friends in the vicinity. So, we collated a list of them and passed them to one of our experienced volunteers, who would do some follow up and determine if further interventions such as befriending or family centre counselling were required.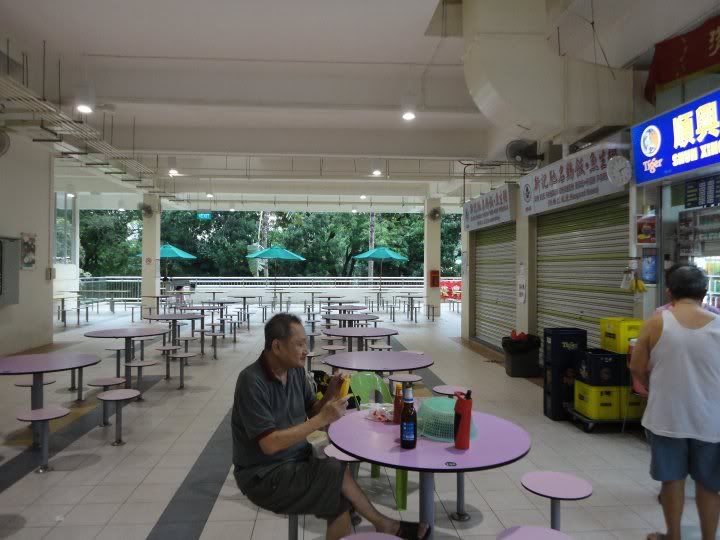 Residents were concerned about the lack of stalls at Mei Chin Market
Although the issue of foreigners and their "detrimental effects" to our social fabric had been exaggerated on many occasions, I was not surprised that Mei Ling residents remained concerned over bread and butter issues in the vicinity. There was a lack of business in hawker stalls and many stall owners were feeling the pinch. I guessed our needs and wants remained very basic and simple and most of the residents were quite realistic and practical with what they need and what they want.
It took us around 5 hours to cover a ten storey block in Stirling Road. The tiresome flight of stairs made our legs numbed. One of the first thing we did after completing the interview was gluing our butts onto the stone tables located at the void deck. We scribbled down comments given by the residents to improve our interviews while gulping down bottles of water to quench our thirst. It was a hot and sunny day after all!
I took back the list of interviews and collated them in a spreadsheet at home. It was really tiring but we knew we are getting important information to assist the residents =)
If you enjoyed this article, subscribe to receive more great content just like it.