You are here: Home » News in the Dump , recent » Socio-Political Websites & Queenstown Residents
Socio-Political and civic platforms play an important role in our lives today. Many young resident in Queenstown are tech savvy and log on to the internet every day to visit these website to obtain information about their community and get in touch with political issues that are not published in the mainstream media. MyQueenstown Blog and Facebook is one such portal which orientate residents, ex-residents, students, employees and other Singaporeans to the civic life and heritage of Singapore's first housing estate. Today, let us invite Queenstown residents to comment on each individual community pages and social websites which they frequent on a regular basis.


Community Webpages



MyQueenstown Community Page
MyQueenstown Blog is the first large scale website that is dedicated to civic life, history and contemporary social issues in a particular district and community in Singapore. In an online survey sent out to 100 readers of the blog, 75% of the readers visited the blog pages at least once every other day. A scale from 0 (the worst) to 10 (the best) was set and Queenstown residents rate our blog 8.9/10 in preserving history, 8.5/10 in educating the community on the various issues and 8.2/10 in terms of entertainment value. Residents find us a credible webpage with detailed analysis, photographs and interviews to support our claims over controversial issues.
MyQueenstown Blog and online portal has since become the "benchmark" for People's Association and other social community pages which incorporate history, information on civic life and videos on the community.
However, over 60% of the respondents would like to see more interviews about daily lives of fellow residents in Queenstown. Another concern brought up by residents are articles written by our contributors revealed "too much" on the social issues present in Queenstown, which cast a bad impression on various deficiencies on the ground. This resident compares MyQueenstown Blog to WikiLeaks! MyQueenstown Blog has attracted 525,000 unique viewers between March to November and 2.63 million clicks to our all our pages to date.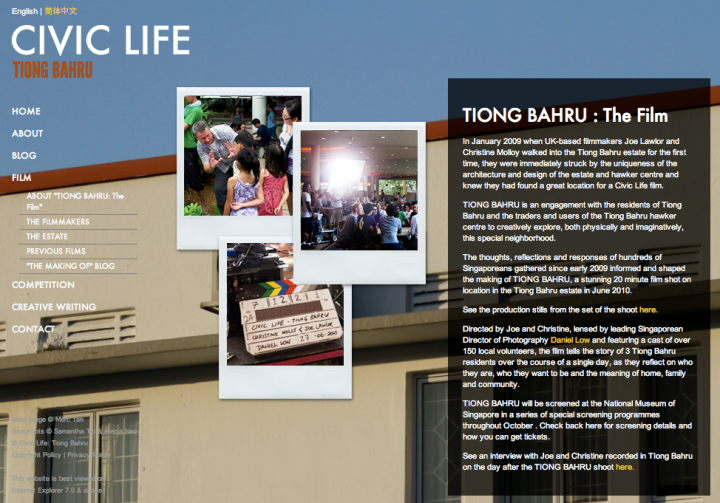 Tiong Bahru's Community Page
Another aging estate given a facelift online is Tiong Bahru's Civic Life Community Page. Established by the British Council, it has earned rave reviews and they had even produced a film on the old estate given strong foundation and generous fundings. It featured contributions from residents on the colonial past of the estate and present civic life. Only 2 of our residents have seen that page and they found the page professional and engaging.
Socio-Political Webpages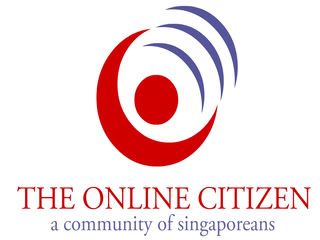 The Online Citizen is a Socio-Political Blog which discuss various social issues and policies in a "moderate" form. It has ascended as one of Singapore's premier alternative source of insights on social issues. According to Queenstown residents in a poll of 100 samples, 18% of them read TOC at least once every two days. Similarly, 77.8% of those who read the socio-political websites found it interesting and entertaining. They feel that the moderate tone in the website (compare to Temasek Review) furnished with onsite reporting found them credible and useful. The remaining group of residents did not know of TOC's existence. Among those of frequent the webpage, the only point of concern was TOC's strong stance towards capital punishment, a concept which is still "foreign" to "conservative" Singaporeans with traditional Asian values.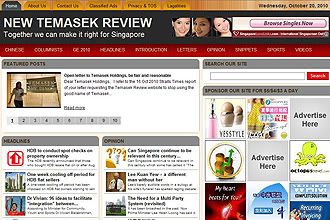 Temasek Review is currently Singapore's most widely read political blog. It has raised several eyebrows on the source and editors who managed the blog. Nevertheless, it featured extensively on the "reported grievances", "exclusive uncovering" of political issues and pride themselves as "voices from Singaporeans." The same poll of 100 residents revealed that 36% of the respondents visited the site once every two days and 90% of them found the website fascinating and interesting because "surprises" are in store for them once every few days. However, the same group of residents (32 out of the 36) who read the blog frequent dismiss the credibility of the blog and found that only "a small part" of the blog is believable because of "insufficient information and evidences on their allegations, sensationalised comments and headings, and strong links to two particular political parties in Singapore."
Which website do you read most often? And which do you trust the most?
Category: News in the Dump , recent
If you enjoyed this article, subscribe to receive more great content just like it.