You are here: Home » Name Game , Places , recent » The Name Game #8: Tanglin and a Halt
The district name, Tanglin Halt, is synonymous to Queenstown. The first road that bears the word "Tanglin" is Tanglin Road, which got its name from the house of lawyer William Napier, located in the area on 27 ha of hilly land. Originally, Napier Road led to William Napier's house, called "Tang Leng," which was built in 1854. The house was named after the "tua tang leng" or hokkien for great eastern hill peaks. This is because the area near Tanglin was a hilly region. Some of the hills near Tanglin include Goodwood Nassim, Cluny, Clairn, Mount Elizabeth and Claymore.
Tanglin Halt district in 1962
After the first Raffles' Town Plan drafted in 1822, the Teochews ventured out of Chinatown or Telok Ayer and resided in the hills of Tanglin, growing pepper, nutmeg and gambier. These spices were grown thanks to the growing uses of rubber, which brought traders from all over the world to Singapore. The Europeans, mainly the Scottish, followed the Teochews are started their spice plantations and built bungalows and villas on the various hills. This is why the roads around Tanglin such as Balmoral and Edinburgh are Scottish is nature. Balmoral was named after Queen's Victoria's favourite residence in Scotland. Edinburgh was named after the Duke of Edinburgh who visited Singapore in 1869.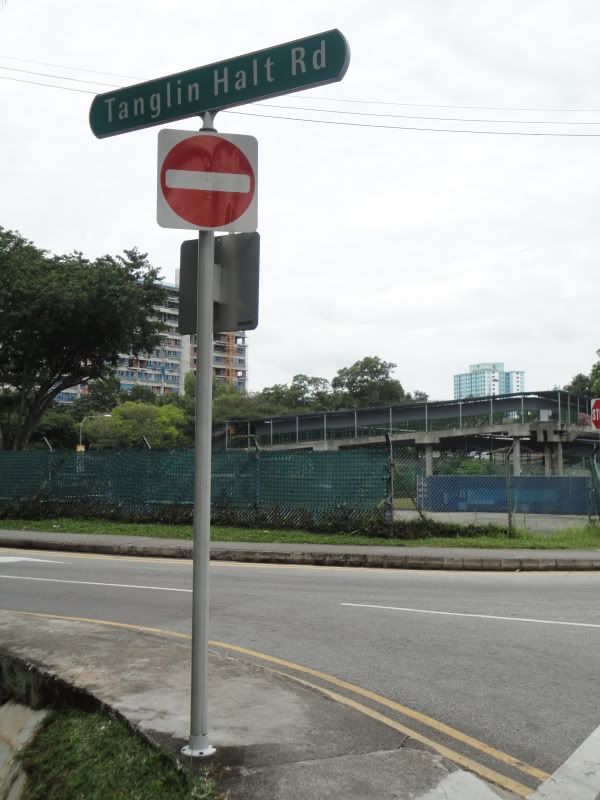 Tanglin Road used to stretch to Queensway
The winding Tanglin Road used to connect from Orchard Road to Queensway. After a major reconfiguration in the transport network in the late 1940s and early 1950s when the British made plans to develop Queenstown to ease the situation of overcrowding in the city centre, roads branched out of Alexandra Road to serve the growing estate.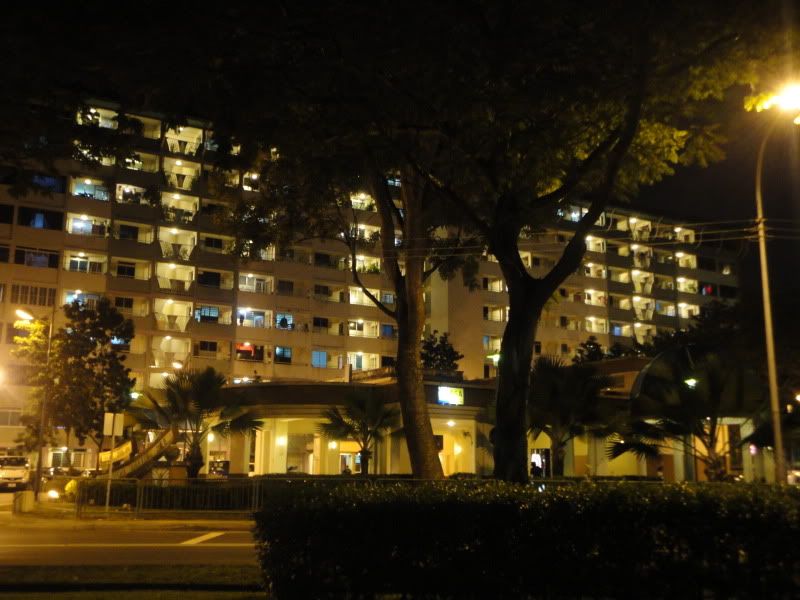 Tanglin Halt Road at Night
Tanglin "Halt" Road, which is located near the south eastern end of the former Tanglin Road, was named after the KTM trains which used to stopped or "halt" at Archipelago Brewery (Present IKEA) in Alexandra Road. IKEA was formerly the "warehouse" for the brewerage company and the beer products are loaded to a container train before exporting to Tanjong Pagar Railway to be exported via the ports or to the settlements in Malaya.
Category: Name Game , Places , recent
If you enjoyed this article, subscribe to receive more great content just like it.