You are here: Home » News in the Dump , recent » Secret Societies in Queenstown?
Recent spat of violence in Downtown East and Bukit Panjang had shook the nation. Five teenagers had been arrested for murdering Darren Ng, 20 at Downtown East on October 30 and if they were convicted, they would face the death penalty. Yesterday, teenagers were spotted in Bukit Panjang carrying Parangs and went on a slashing spree, injuring nearly a dozen bystanders. These violent young men were linked to a secret society "369."

What you see in the day is not what you will see or hear in the night. While Queenstown is relatively "safe" from these senseless violence from those unruly gangsters, residents should not be complacent. Today, let MyQueenstown Team peeked into the various gangs or secret societies plying their "activities" in our small estate.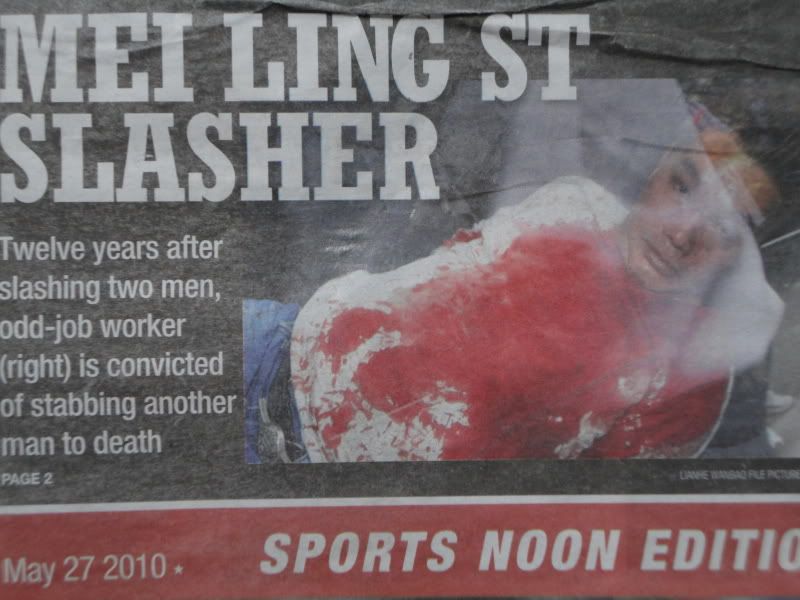 According to feedbacks from residents, there were 3 or 4 known secret societies "gathering" in Queenstown in the past 15 to 20 years. According to Mrs Loh, owner of Thong Hoe Medical Store located in Mei Ling Street, Queenstown is strife with street fights and gangs in the 1970s, 1980s and 1990s. On one occasion, a group of gangsters went straight into her medical store and demanded protection money from herself. These gangsters are said to be "camping" at the old Mei Chin Hawker Centre. There were occasions where these gangsters would mess up hawkers stalls and shops if the owners were not forthcoming in contributing to the protection money. Due to these violence, plain clothed policemen increase their patrolling along Mei Ling Street so that they were able to track the movements of the gangsters.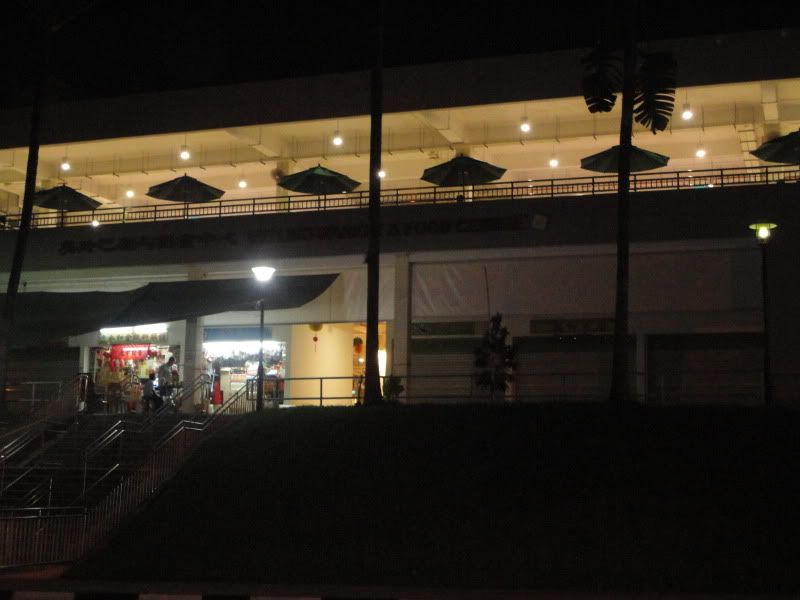 Mei Chin Food Centre - One of the Three locations with known gang fights in the past ten years
Today, there are still some gangsters "hanging" around in Mei Chin Hawker Centre. These gangsters will consume beer and speak loudly in hokkien, claimed Mrs Loh. The incidence of violence have declined too.
There is another location which MyQueenstown Team has spotted illegal activities going on during interviews with residents. Behind Block 27A, there is a group of late-teens to middle aged men gathering under an "umbrella" shed at the car park in front of the former Setron technologies workshop at around 2-4pm every other week day. We tried to take photographs of these activities but do not have the guts to do so for fear of getting "hamtam" by these burly men. We saw these men operating something which resembles a "gambling table" and money were transacted after every "game."
Tanglin Halt Hawker Centre
According to Tanglin Halt residents, there was a group of men ordering crates of beer and speaking loudly at Tanglin Hawker Centre during night time. However, to date there were no indications whether these group of people are gangsters or mere rowdy middle aged men.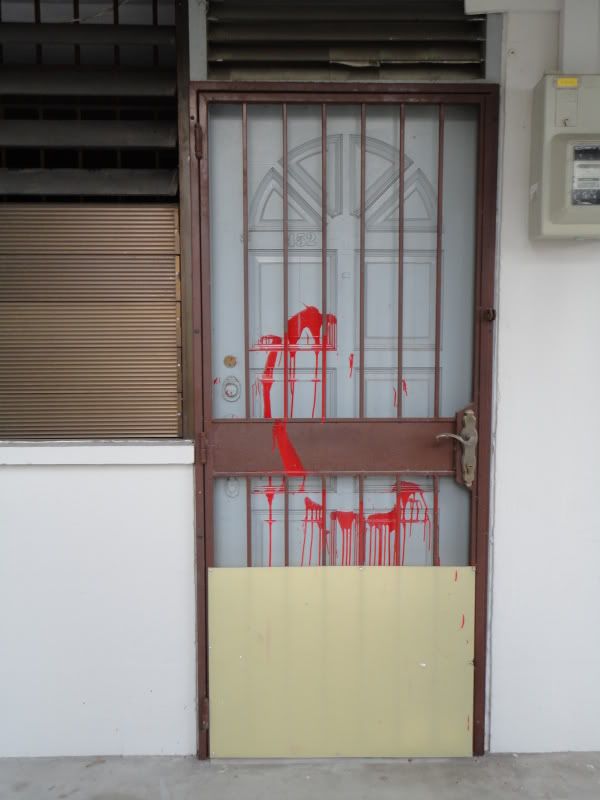 Increase in unlicensed moneylenders in Queenstown
One thing that is happening in Queenstown is the increased in number of unlicensed money lender harrassment cases in Queenstown. In September, residents told MyQueenstown Team that there were more than 10 units in Blk 51 Strathmore Avenue being targeted. Paint were splashed onto the door and vulgarities were written on the wall. Residents believed that young teen gang members were the ones who committed these offences.
Whatever the case, it is important to remain vigilant and avoid quiet places. Call 999 if you sense anything amiss.
Email myqueenstown@gmail.com or sms 91769891 if you need assistance.
Category: News in the Dump , recent
If you enjoyed this article, subscribe to receive more great content just like it.