You are here: Home » Random , recent » Random Thoughts @ MyQueenstown #1 - It's Raining Men!
November has arrived and it's 43 days more to the end of 2010. Monsoon winds and late afternoon showers are increasingly common and they take away the unbearable heat stifling my shoulders. As usual, I am going around the estate doing some interviews with some organisations and everyday folks. It rains for the entire day and I am going to be late for my appointment. Ironic right? But that's life.



Queenstown Library in Rain
It was bright and sunny when I got off the train at Commonwealth MRT and waited at bus stop for SBS No. 32. I had been warned on numerous occasions that the advance waiting time at the electronic board wasn't accurate. Bus service 32 terminates at Buona Vista and the board will permanently display a waiting time of 4 minutes even though the actual waiting time can be much, much longer. I had been misled by the board before and took alternative buses and alight at the Commonwealth Avenued Cooked Food Centre. Well, the cheeky drivers did not disappoint today. It was 4 minutes.
The interviews went well but it was already pouring as I ran to the bus stop opposite the library for shelter. I waited for the same bus to get me to Commonwealth to "assist" some residents having some problems. The thunders roared repeatedly as I was looking frantically at my watch, knowing that I was going to be late! I lifted my head and the bus hasn't arrived. The cabline was jammed with commuters like me waiting for kind uncles to pick us up. Eventually, the bus arrived before I could get through to the taxi operator.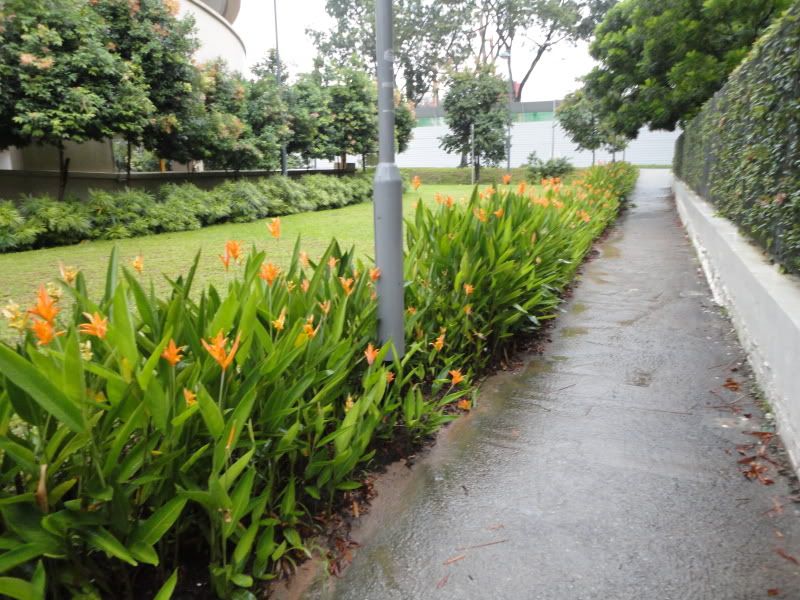 The sky became brighter as I walked along the narrow path behind Faith Methodist Church to Commonwealth Drive. I recalled some complaints from residents earlier about the "dark" and "narrow" path that could be dangerous at night. All the complaints had been forwarded to our Town Council. Unfortunately, there wasn't any reply and I guessed they won't be fixing these dark alleys any time soon.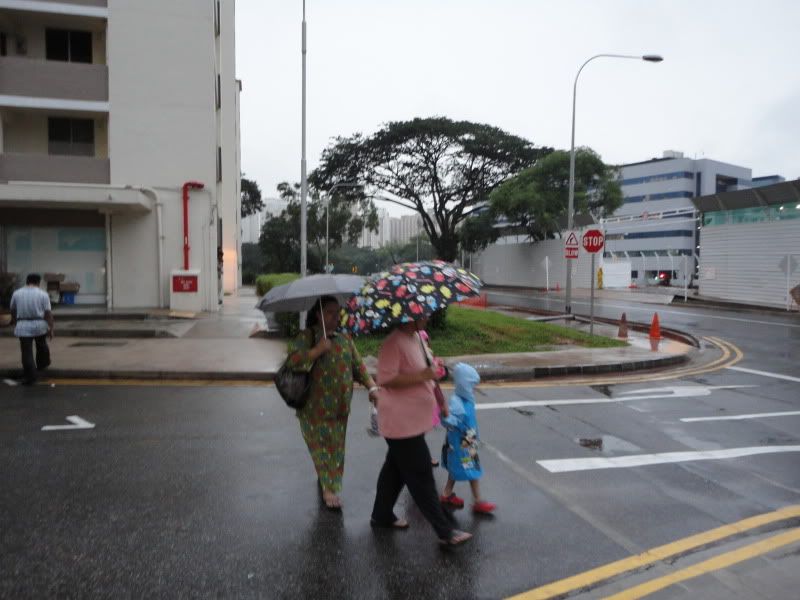 Aunties carrying umbrellas
It's obviously raining and it's obvious that I'm not carrying an umbrella. Young people like us find umbrellas a bit troublesome because there is always some difficulty in keeping a wet umbrella in our bags. I think most aunties and uncles actually think that way too. But, if they are tugging a young kid along, they will rather make the trouble to carry an umbrella along with them than make their kids suffer under the merciless and unconventional weather.
The resident I was visiting got a little issue with their finances and preferred not to visit the local grassroots or their community leader. Well, I provided them with some telephone numbers and addresses they could contact with. Of course, I guessed they need a listening ear more.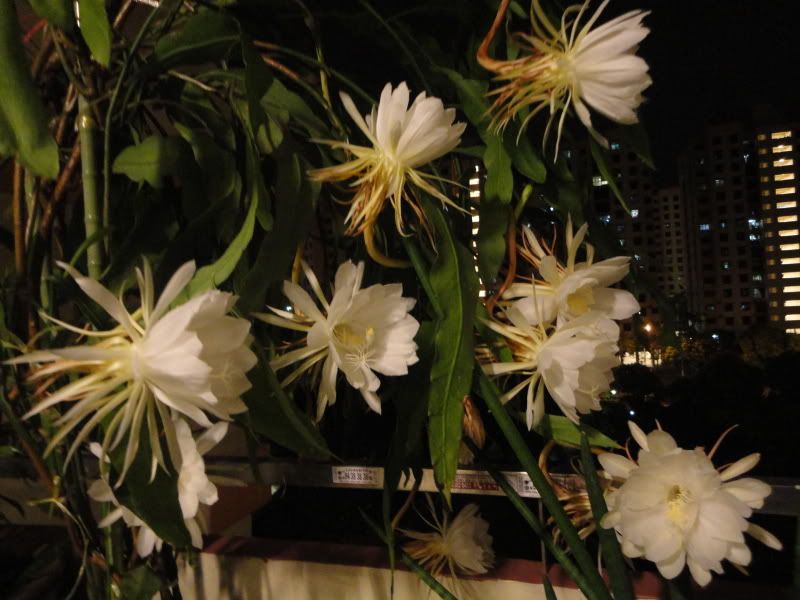 My mom kept lots of plants at home. When I reached home at night, I saw flowers blooming. According to her, these flowers would blossom seasonally (once every four months) and they lasted for only 12 hours. When daybreak came, these flowers withered and dropped off the main branch.
Li Yong
If you enjoyed this article, subscribe to receive more great content just like it.