You are here: Home » Makan Shiok , recent , Snacks Attack » Snacks Attack #7 - Baker's Bread Bakery!
Mr Gao (Malaysian), 28, is the owner of Baker's bread situated in Holland Drive. He has been doing business for 2 years. His shop sells a wide variety of bread and pastry snacks. He has years of experience in the pastry business and learnt his skills of trade in Singapore. He explained that being in the F&B industry in Singapore is different than that in Malaysia. 'More Singaporeans eat out as compared to Malaysians who usually eat home cooked meals. Shops can also be critically located such as in a central market area which increases our business.'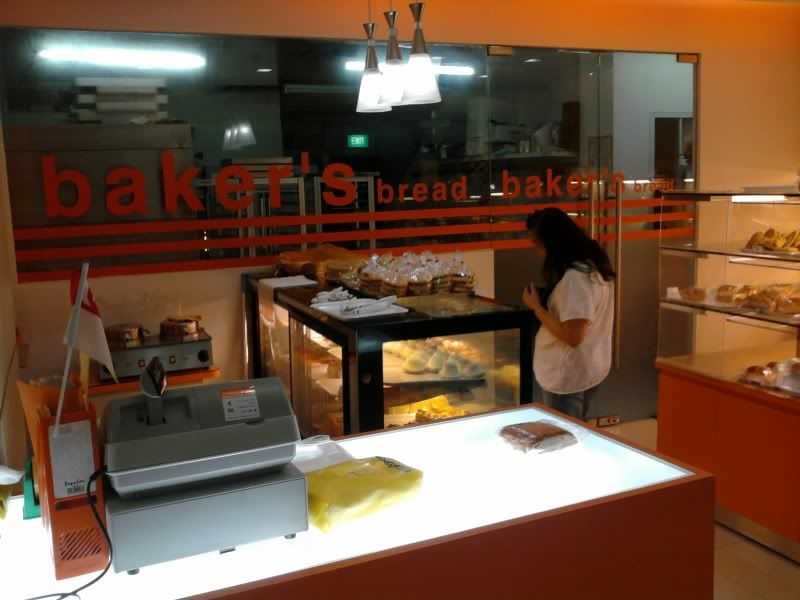 Baker's Bread Bakery in Holland Drive
Baker's bread offers handmade pastries such as 'lotus paste biscuit' ($0.80), 'yam paste biscuit' ($0.80) and 'Japanese biscuit' ($1). Yam paste biscuit/Lotus paste biscuit is a fist sized biscuit with a flour and butter based crust, filled with crushed yam/lotus paste mixed with flour as its filling. When you first bite down, it is a little hard on the crust but the aroma of the lotus/yam filling fills your nose like a fresh scented perfume. The buttery freshly baked crust heightens your sensory taste buds once you have started to chew on it.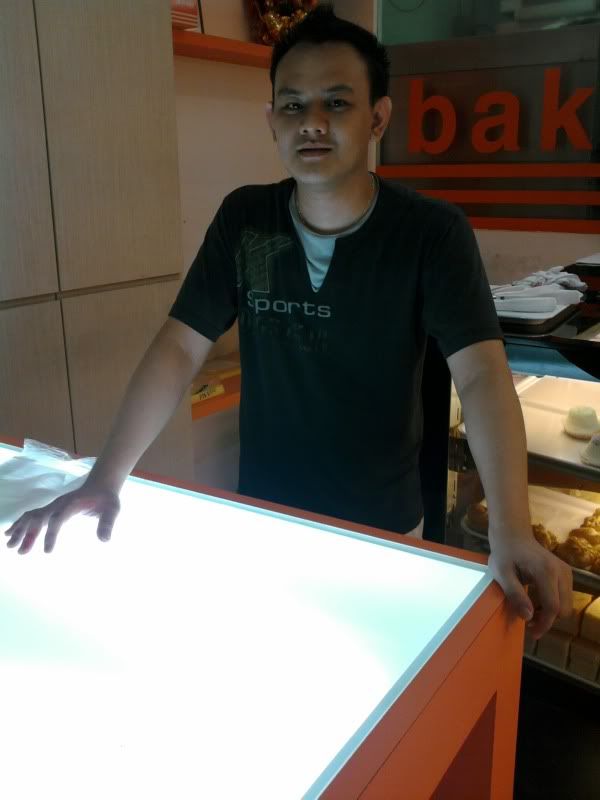 Mr Gao- owner of Baker's Bread
Japanese biscuit is a longish A4 paper length sized sweet flour pastry. The dough is made by mixing flour, pastry margarine, egg and sugar. Next, it is kneaded into its longish form and baked. Lastly, sugar is tossed on top of it. It is extremely crispy even after a few hours. One can taste the many layers of the crust and the delicious sugar melted on top of it. It has a tinge of prata dough perfectly baked.
Snacks Attack - Baker's Bread Bakery
Address: Block 43 Holland Drive #01-47
Opening Hours: Open from 7am-10pm No Off Days