You are here: Home » Makan Shiok , recent , Snacks Attack » Snacks Attack #8 - Rojak Rojak!
Mdm Lee, 53 and her daughter, Grace, 29, are the owners of the popiah and rojak stall. They have been open for business for more than 1 year in this coffeeshop.
They sell rojak ($2.50/$3.00) which is a favourite amongst the residents in Holland. They also have popiah ($1.20). Ingredients are taupok, youtiao, cucumber, pineapple, cuttlefish, apple and even century egg when requested.
A generous plate of Rojak
The rojak sauce is prepared daily in the morning by them before opening for business. They use top grade shrimp paste (1 bottle $90) as described by Mdm Lee. One secret they disclosed about the rojak sauce is that they use orange concentrate ( fruit punch kind) and dissolve it together with sugar and shrimp paste to make their sauce base. It is different from other rojak stalls as it is developed through 10+year of making rojak by Mdm Lee. The method is supposed to make the sauce thicker and less watery.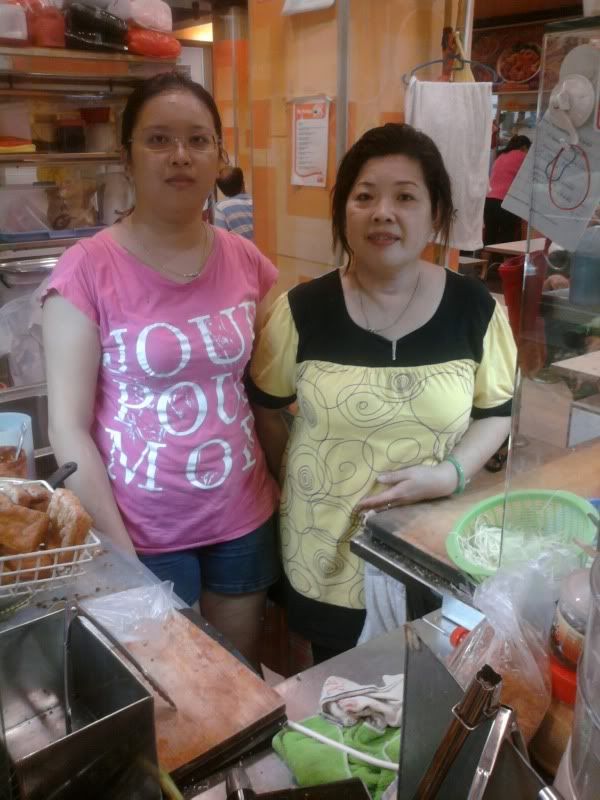 The rojak is tasty with fresh vegetables and fruits. The cuttlefish, taupok and youtiao are crisply done after they toast them. The sauce has the right amount of sweetness and flavour. However, personally the sauce lacks the strong scent of the shrimp paste.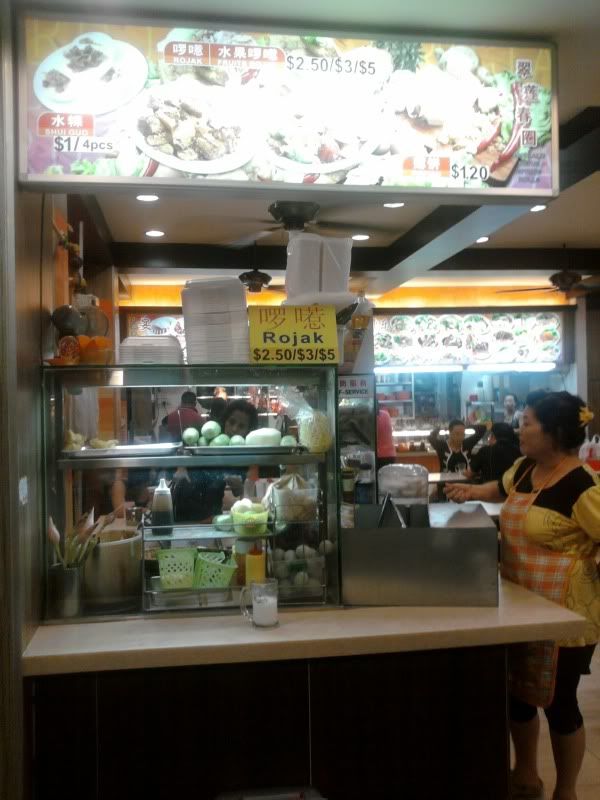 It's at Blk 43 Holland Drive!
Address: Block 43 Holland Drive
Opening Hours: 10am-10pm daily
Ratings: 6.5/10