You are here: Home » Farewell , recent » Farewell MyQueenstown #5 - Go Sports Skate Shop
For the past 23 years, skateboarders had been flaunting their supreme techniques at the little porch in front of Go Sports shop at Block 6C, Margaret Drive.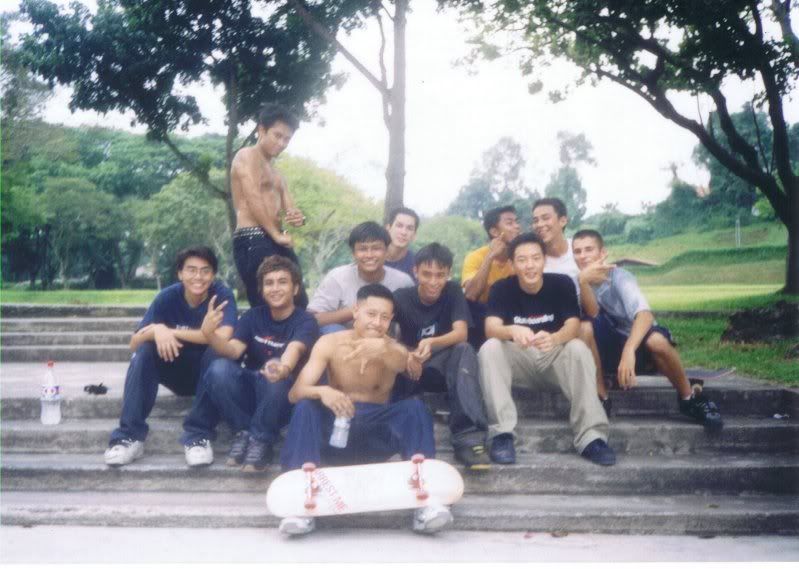 We Sang, We Dance, We Skate at Margaret Drive!
The miniature skateboarding park had attracted youths from all walks of life and it would be impossible not to notice an avid surfer performing the "freestyle" movement or "slash grind" tricks at the self-made ramps.
A skateboarder performing tricks at the old Block 6B
Skateboarding was unpopular initially.
In the early days, skateboarding was very underground, people treated skaters like gangsters, hooligans and trouble makers.
According to Mr. Eddie Goh, 58, the owner of Go Sports, the patrolling police would "book" them every day because they were deemed to be rowdy and noisy.
Residents from all walks of life coming to Go Sports
The image of a skateboarder as a rebellious and non-conforming youth has faded in recent years.
Eventually, they realised that the skaters are only doing a sport that they like and are not trouble makers.
These surfers injected energy and enthusiasm into the ageing estate with their swift and delicate skills. Whenever a skateboarder roared past the concrete pavements along Margaret Drive, there would be stares and cheers from the amused crowd.
The older residents don't mind the skaters skating downstairs, they treat it like a sports event. They come down to sit by and watched the action. Some told Eddie that with the skaters around, they feel safer because any thieves or trouble maker have to contend with the 'security guards'.
Skateboarding had evolved into a subculture within the Queenstown community.
The DIY ramps in front of Go Sports
The ramps were built them to attract customers to the shop. As Go Sports! is located in a HDB estate, many skaters do not want to come because it is not "cool." However, when the ramps are being built, they come by eventually and make Margaret Drive their second home. The ramps were added piece by piece to avoid problems with HDB.
A skateboarding competition was held on 30 January as a final hurrah. Skateboarders from all over the island came to Margaret Drive and compete in different categories.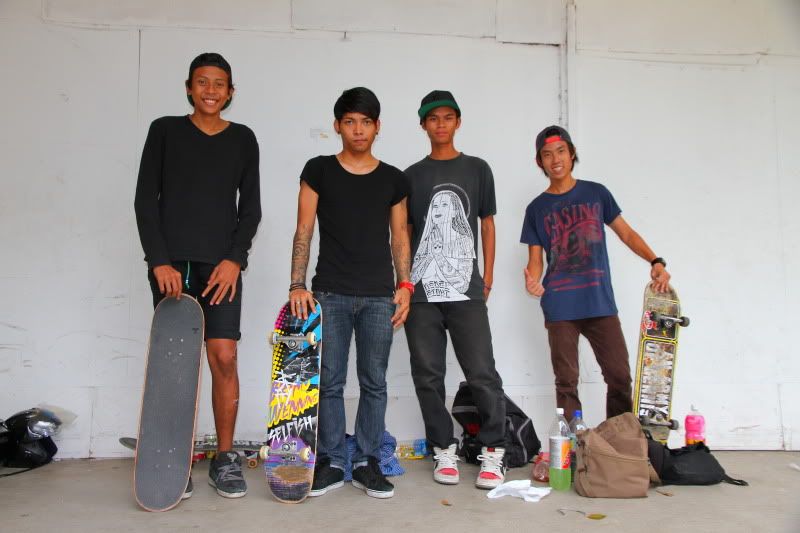 For so long, Go Sports have been my playground
The final skateboarding competition at Margaret Drive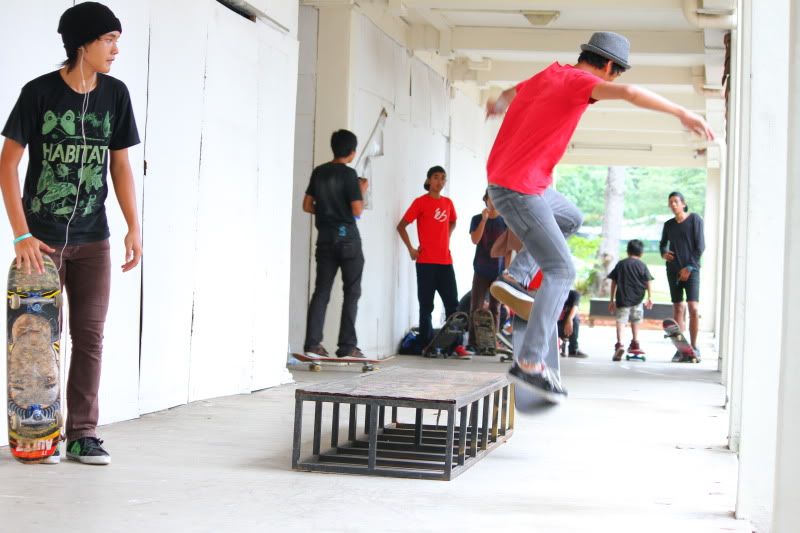 Every surfer was extremely disappointed to know that their favourite "haunting" ground had closed in mid-February 2011
A fortnight later, the ramps were removed and the porch was emptied. Some of them had gone to the skate park at Alexandra Canal Linear Park while the rest had decided to stop skating temporarily.
Go Sports had been a meeting point for teenagers in Queenstown
Eddie felt sad at demise of Go Sports too. He had built a rapport with his customers and accustomed to the kampung like surroundings in Margaret Drive. The miniature skateboarding park outside Go Sports differ from other locations because
the children can chill, eat, play games like carom, scrabble, chess and street soccer.
Go Sports - A memorable place where residents of all ages tried skateboarding or skating for the first time
Special thanks to Eddie Goh and Amos Ng for the wonderful photographs.
This article is a preview to the brand new Queenstown newsletter to be out in March 2011.
If you enjoyed this article, subscribe to receive more great content just like it.