You are here: Home » Home , People , recent » Home Sweet Home #7 - The Kampung Spirit in Me!
Mdm Rogayah's jovial smile greeted MyQueenstown team when we visited her house at Blk 88 Commonwealth Close. At 45 years old, she did not at all look like a mother who already has 4 teenage children. Having shifted from Tampines 1 year ago, her family has already adapted quite well to her neighborhood in Commonwealth Close.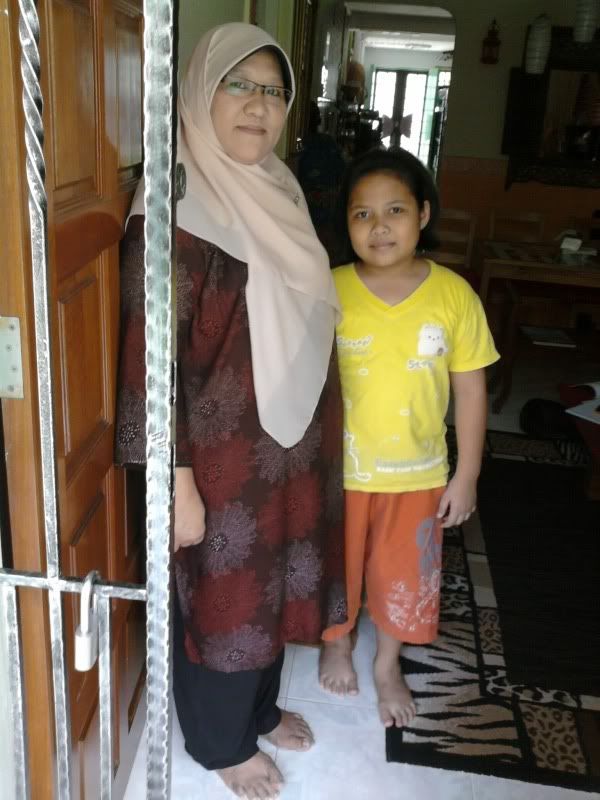 Mdm Rogayah and her daughter
Living on the first storey has brought many positive and also negative surprises to her family. Since the day she moved in, Mdm Rogayah faced a serious problem of high rise littering especially around her back yard area. Various rubbish and even unfinished food such as curry and rice, has been thrown from above and the debris landing outside Mdm Rogayah's apartment. For reasons unknown, probably due to convenience sake or intentionally feeding of the pigeons, the littering has caused much disruption to Mdm Rohayah and her family.
However, living on the first storey has also brought much joy to their family. As Mdm Rogayah's 4 teenage children enjoy playing games and sports after school during their free time, they would regularly hold games for their friends in their very own public backyard. The semi wide enclosed grass patch is neat and properly kept, which allows them to run about safely during their games. Occationally during festive days, Mdm Rogayah would also hold mini picnics in the same area during evenings.
The iconic backyard at Commonwealth Close
Living in Queenstown is also very convenient for Mdm Rogayah's children as their schools are all located near their house, such as Newtown Primary and Queenway Secondary school. She frequently does her marketing at either Sheng Siong or Tanglin Halt market. Mdm Rogayah explained that the Commonwealth Crescent wet market has very limited Halal poultry products, so she rarely visits the area.
As it is the Lunar New Year season period when we visited, Mdm Rogayah's children excitedly told us that they have received various 'Ang Pows' from their neighbours. Mdm Rogayah would also cook for her neighbours during festive seasons. She believes that it is a bi-directional relationship between neighbours and it is important to maintain good ties.
On a final note, Mdm Rogayah believes that a house although small, it is already satisfying if everyone in the family is happy and where family laughter can be shared.
Category: Home , People , recent
If you enjoyed this article, subscribe to receive more great content just like it.