You are here: Home » News in the Dump , panorama , recent » MyQueenstown Panorama #4 - Lights Out!
For the elderly population in Queenstown, it has been a chore scaling flights of stairs home at night every day. The inactivity of an ageing estate means that shops are closed early and streets are relatively empty before 10pm every day. The emerging trend of street violence does not quell residents' concerns on the general safety in the estate, since this group of less agiled residents cannot defend themselves against a more physically imposing group of troublemakers. What makes the streets and alleys safe in Queenstown is vigilance displayed by our fellow residents. Today, let us find out more about the general sentiments towards safety along the streets in Queenstown at night.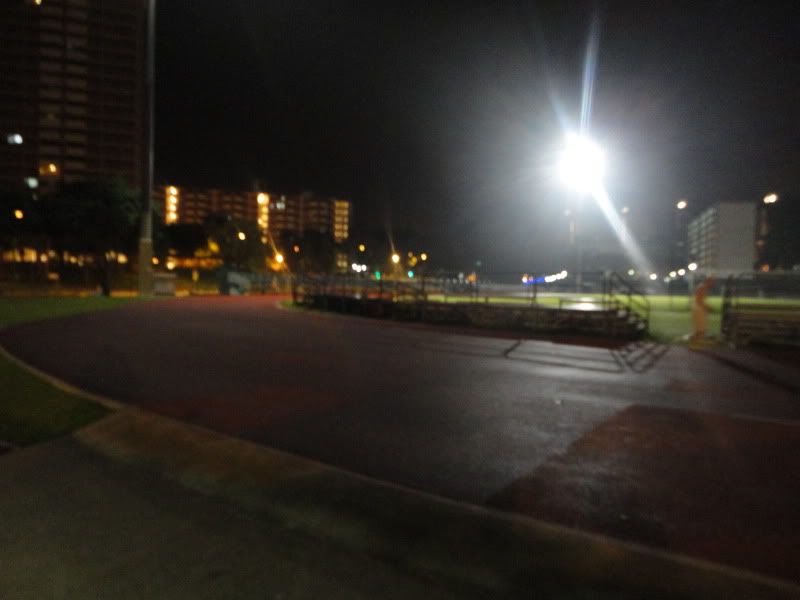 One Bright Light at Mei Ling and Stirling Road
The winding stretch of Stirling Road running parallel to Commonwealth Avenue has a long history of criminal activities ranging from thefts and robberies in the past two decades. Although the streets are lit brightly by the Stadium's light beam, the heavy vehicle car park and the surrounding parks transformed into an area of darkness after 9pm (and before 4am) when these light beams are turned off. Mei Ling residents (Blk 150s+) who walk back home do not feel safe, claiming that police patrols have "decreased" and it can be "dangerous" for elderly to walk alone at night.
Dim lights along Commonwealth Drive - Do you dare to walk alone at night?
Over at Commonwealth Drive, trekking along the pedestrian walkways towards the rows of HDB flats next to the KTM railway tracks can be mental challenge. Dim lit walkways and corridors appear to be a major concern for the residents there although the authorities have been informed repeatedly.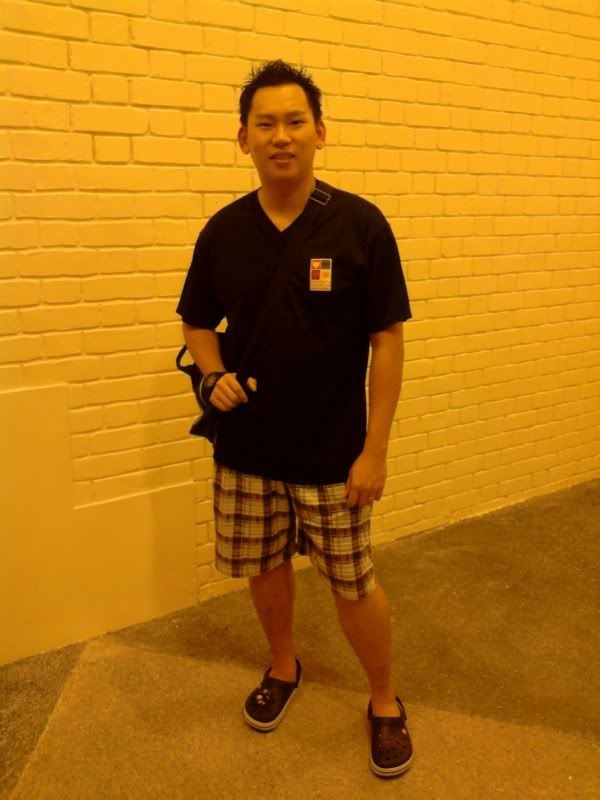 Dave - Tanglin Halt Resident
Dave Koh, 28, lives in Tanglin Halt. He thinks that there are no overall problems with the general infrastructure in Tanglin Halt. He views the recent slight flooding in Tanglin Halt as inevitable due to the recent wet weather. However, Dave thinks that improvements to the public lighting around Commonwealth Drive should be made. He explained that the yellow lighting can be rather dim at night which could probably pose a problem among residents, especially the elderly.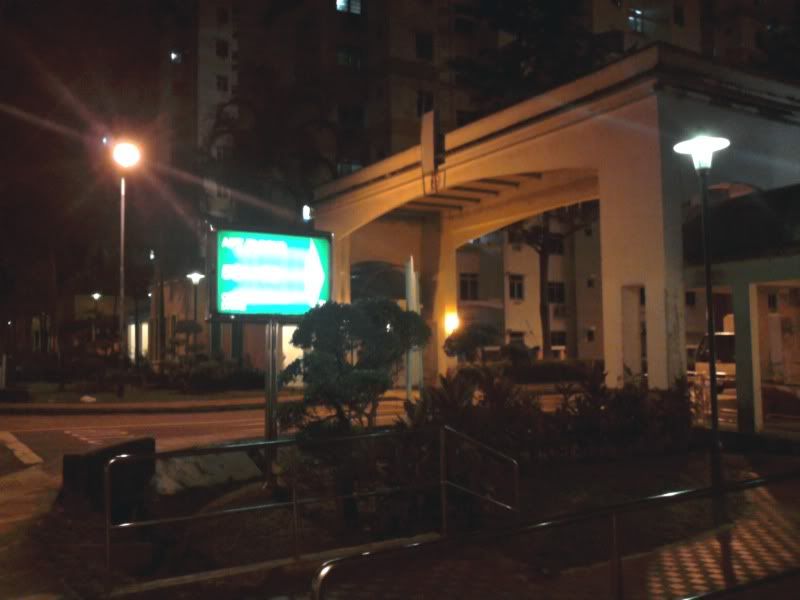 The presence of teenagers lurking at the badminton courts next to Block 27/28 at wee hours (3am) did not help to alleviate worries of Tanglin Halt residents. One resident who declined to be photographed, commented, "When you see a group of teenagers drinking alcohol at 3am, talking loudly and behaving suspiciously, how can you not pause for a while and worry for your safety. We did not ask to work until midnight. We have to make a living. But it appears that the dim street lights and unenviable patrols have not helped."