You are here: Home » News in the Dump , recent » MyQueenstown Celebrates: Red Red Bunny Year!
The roar of the lion dance awaited some 1000 residents at Global Indian School this morning as Queenstown toasted to good health and good luck this bunny year. Residents shook hands and exchanged auspicious greetings with one another as they looked forward to a better year. This was a festive occasion worth remembering. This was a celebration for the estate!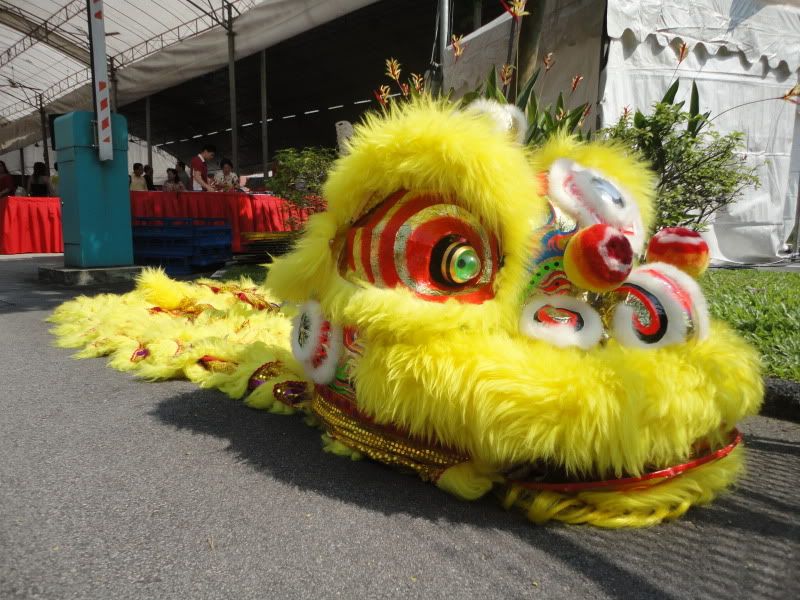 Residents were first treated to a graceful and elegant performance by 7 nimble dancers dressed in white and gold. The heavenly combination between traditional Chinese folk tunes and nimble dance steps livened the atmosphere and brightened the spirits of everyone present at the giant tentage.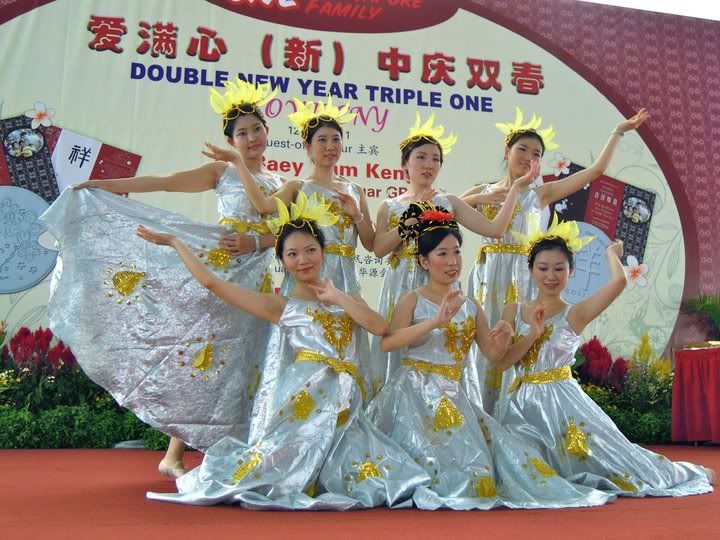 If the scorching afternoon sun was not "hot" enough, the attention catching masked man gobbling a "fire ball" while performing a traditional skit surely raised temperatures a few notches higher. Eyes were glued at the mysteriously dressed stunt man.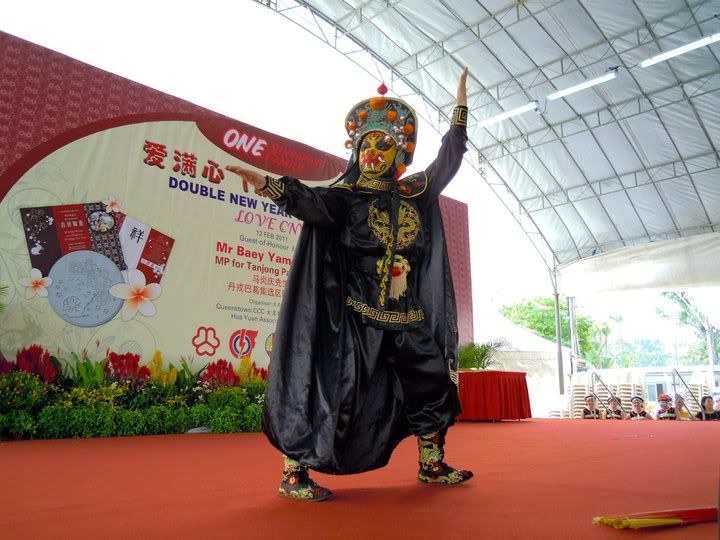 It's time for lo hei and it's time to toast for wealth, health and everything under the sun! A long shout for the new year and hopefully, a good catch at bliss. Yammmmmmmmmmm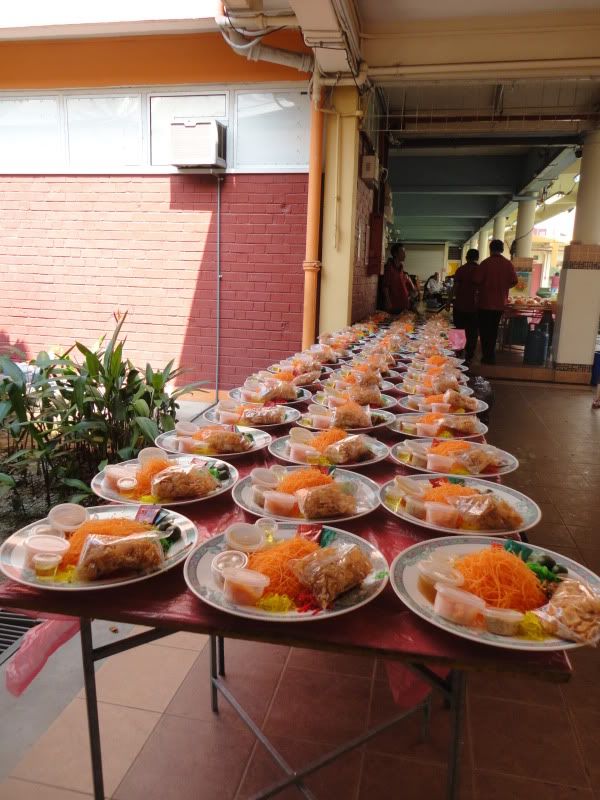 The elderly folks were thoroughly impressed - with the performance and the silver minted coin. Residents of other races also joined in the fun and laughed all the way at the candid performances. Queenstown's liveliest volunteer had something to say to all the folks in the estate:
Greetings from Queenstown's liveliest volunteer =)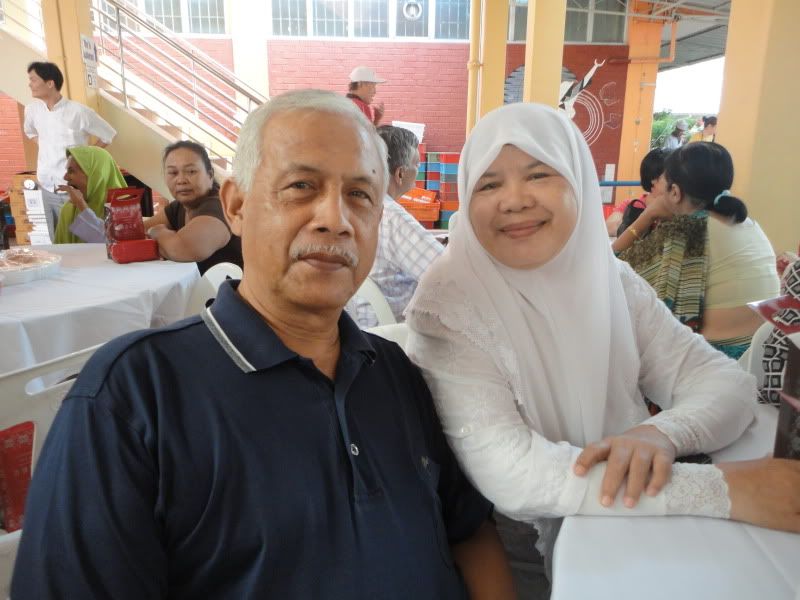 Smiles from all who went!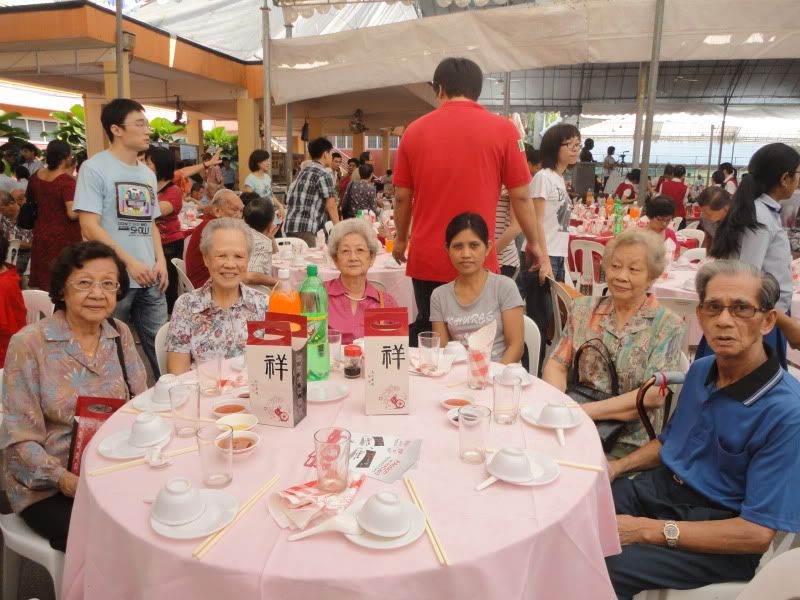 We want more money this year!
Category: News in the Dump , recent
If you enjoyed this article, subscribe to receive more great content just like it.