You are here: Home » Home , recent » Home Sweet Home #6 - Jealous? I Can See Tall and Far
The loud vacuum cleaner noise greeted MyQueenstown team when we visited Mrs Ku, 55, at her apartment in Blk 90 Tanglin Halt. Mrs Ku moved over to her present flat about 4 years ago, as her previous apartment in Blk 54 which is also known as the 'Chap Lau Chu', had been planned for redevelopment.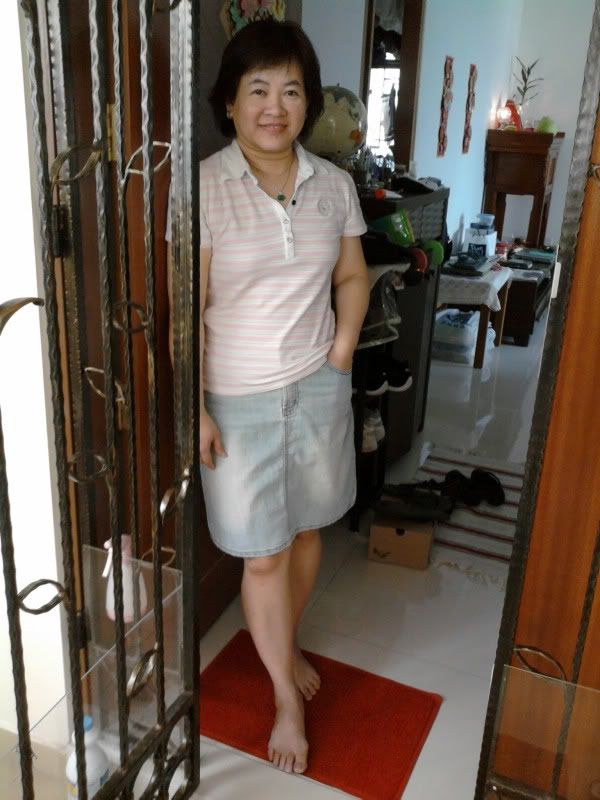 Living on the 36th floor after living on the lower levels after many decades would require certain adaptations. Mrs Ku explained that her family spend a substantial amount of time in the lift everyday. In addition, the 2 of the lifts broke down during Lunar New Year which did not do well with the increased number of people using them.
However, Mrs Ku was willing to do with the minor problems which living on the 36th storey brought, in view of the beautiful scenery. On normal clear days, the Singapore Flyer and the City hall buildings are clearly visible from her window. She could even see the fireworks display from Marina Bay on special occasions like New Year's day. Needless to say, the whole of multi-coloured Queenstown estate can be admired from a bird's eye view.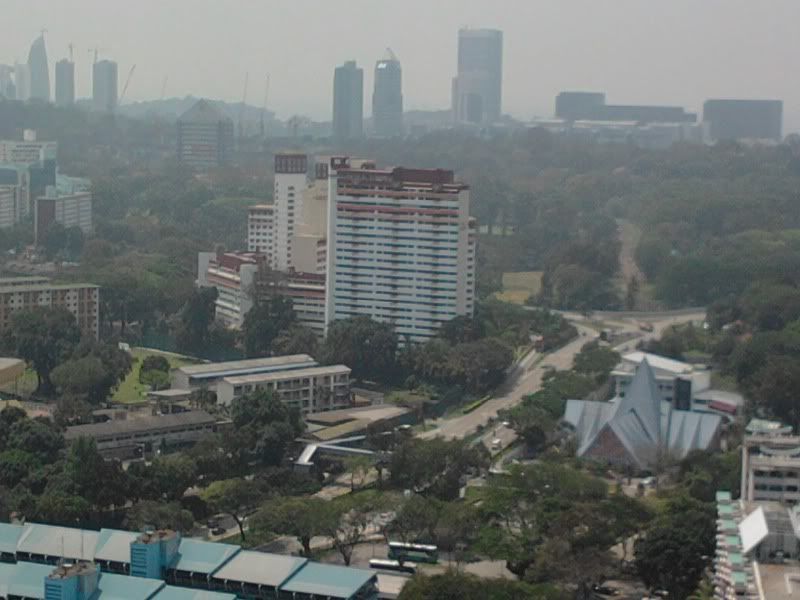 Beautiful sceneries from 36th storey!
Mrs Ku thinks that neighborly relations hold utmost importance in a HDB set neighborhood. She often greets and occasionally chat with her same level neighbours whenever she sees them after work. Even having lived there for only 4 years, she knows all her same level neighbours and is on friendly terms with all of them.
Evening sun from Mrs Ku's house (courtesy of Mrs Ku)
Looking at these beautiful sunsets everyday, how can one be not happy?
However, not all is good for Mrs Ku as high rise littering is also causing a major issue for her family. Used disposable lunchboxes wrapped in plastic bags are often thrown off the ledge from people on the higher floors. Sometimes, cigarette butts are throw down as well, a couple of them landing on Mrs Ku's poor potted plants.
On a final note, Mrs Ku feels that a home should be a resting place where one would 'want' to return after a tiring day of work. She also wishes all Queenstown residents a happy and prosperous Lunar New Year!
If you enjoyed this article, subscribe to receive more great content just like it.