You are here: Home » Before Dawn , Pasar , People , recent » Pasar @ MyQueenstown #1 - the Mother and Daughter at the Green Green Stall
For the past 2 years, Kumari, 18, has been helping out her mother, Liti Devi, at the vegetable stall No. 58 at Tanglin Halt Wet Market. At 11pm, they will visit the wholesale market at Pasir Panjang to select the freshest vegetables before loading them into baskets. Since they neither have a driving license nor a truck to bring the vegetables to Tanglin Halt, they got to hire a taxi to bring them back. On alternative days, they will travel to a wholesale market at Toa Payoh to select the greens.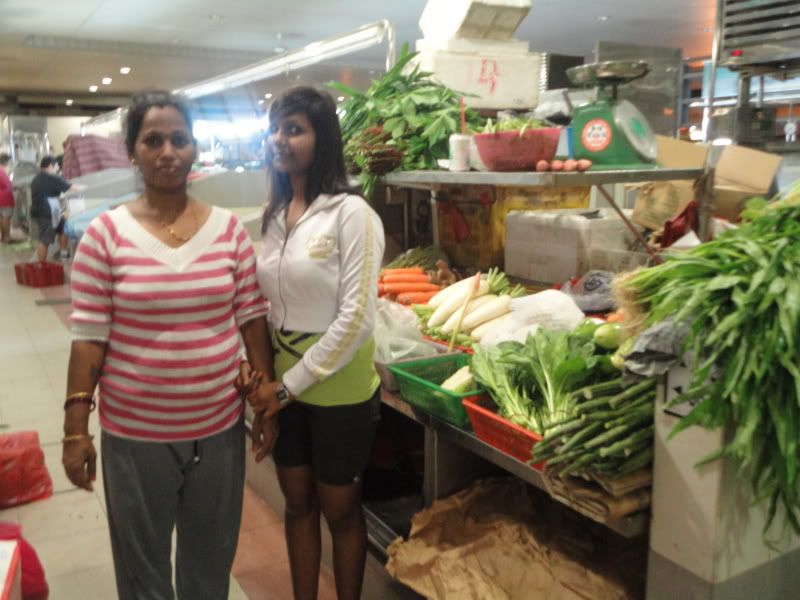 After arriving at Tanglin Halt Wet Market at around 2am in the wee hours, they use a trolley to unload these "basket-loads" of vegetables and place them at a corner next to their vegetable stall. The tough work begins here.
Arranging the vegetables is an art. Stacking carrots and brinjals with round surfaces and ensuring their "safety" can be a challenge for first-timers. Kumari recalls how the layers of carrots can easily topple over. Placing these vegetables neatly and mixing them to create a visual impact for the aunties who do marketing in the morning is very important too. All these arranging will take Kumari and Devi 3 to 4 hours.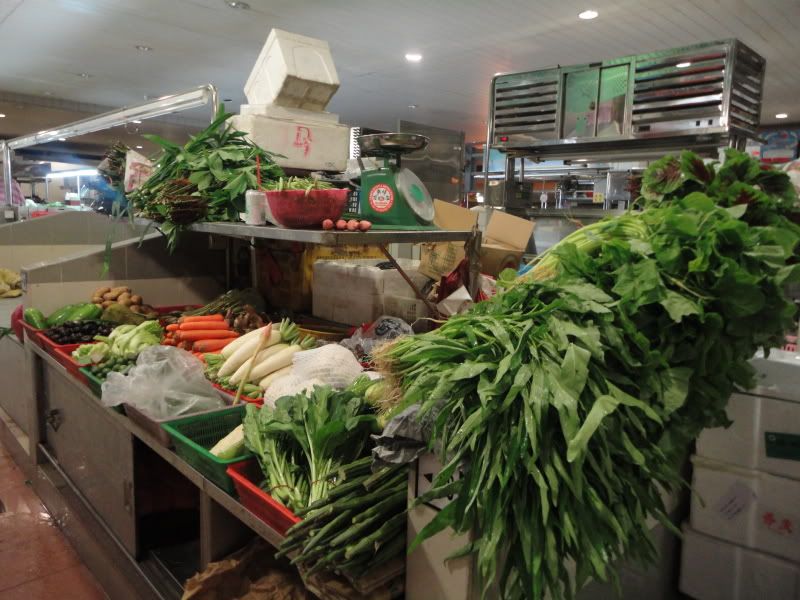 Neatly arranged vegetales
At around 11am or 12pm (depending on the business), Kumari and Devi will call it a day. After disposing the trash and leftovers, they will use high-pressured water to wash the floor and ensure the cleanliness of the stall. Hygiene is indeed very important. After which, they will go for lunch before resting at around 4pm
MyQueenstown Team were rather surprised that a young girl like Kumari will choose to help her mother at the stall. She explains in remorse that she did not do well in her studies and she intends to help her mother at the stall. Little did residents know that both Kumari and Devi come from India. We understand that Devi worked as a farmer in India. "Life is tough, and I hope to lead a better life here."
"Leading a better life" - isn't what all of us have wished for?