You are here: Home » Name Game , recent » The Name Game #4: Swettenham Where?
Behind Margaret Drive is a winding two-lane street named Ridout Road. Walk straight and turn left and you will arrive in this beautiful street called Swettenham Road. Why is this quiet and steep street so beautiful? Well, you can find abandoned courtyards, avart garde themed bungalows and many huge and gigantic terraces lining the street. Erms... Swettenham Road?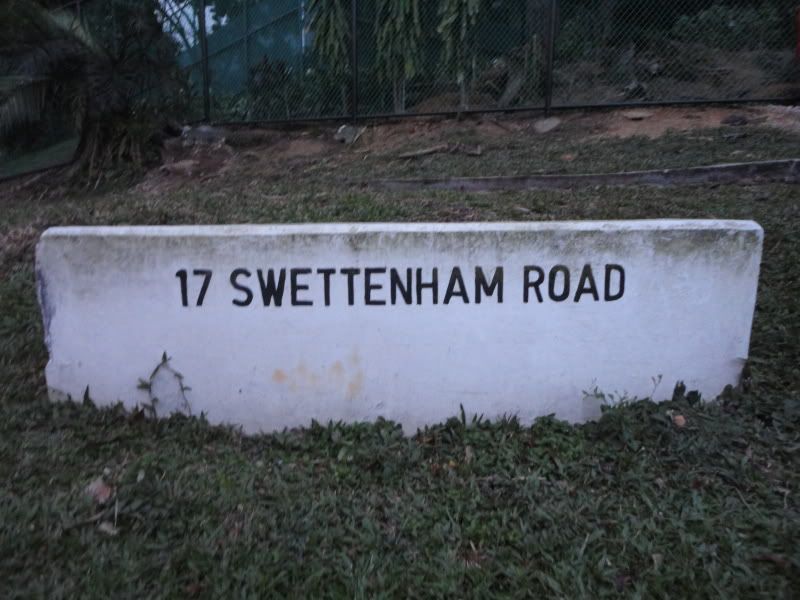 Swettenham Road is a queit street behind Margaret Drive
Swettenham Road resembles a street in the English suburbs. From afar, it appears like any other road in Bukit Timah, where all the rich and influential men in Singapore resides. All the terraces and bungalows are ultra-modern. The presence of some Gurkhas officers at the security posts in front of some of the bungalows reinforce the idea that VIPs are residents in this neighbourhood.
However, there are indeed some "treasures" in this private estate district of Queenstown. There are two similar English courtyards located somewhere in the middle of the street. They are just included in the "conservation" list released by the URA. These courtyard homes are more prevalent in temperate climates when an open central court can be an important aid to cooling the house in warm weather. Of course, they are not as grand as courtyards in Trinity or Belcourt Castle.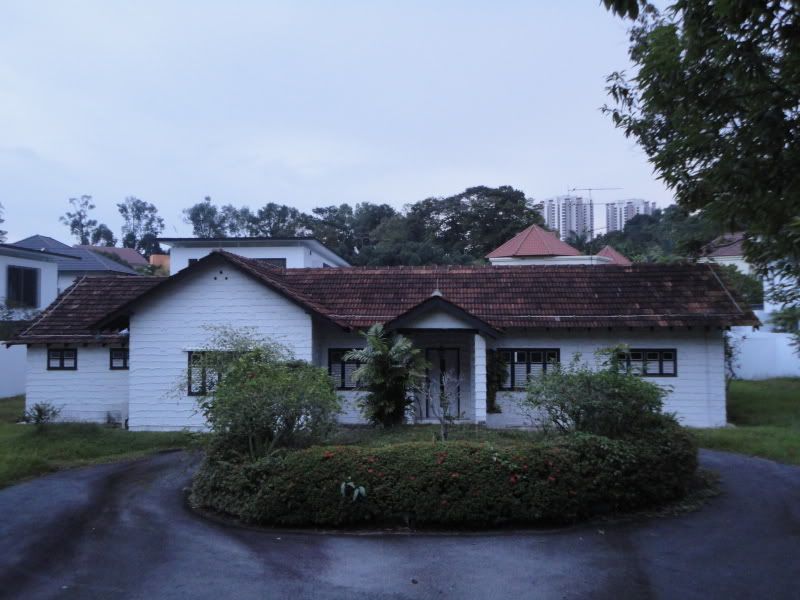 Conserved Courtyards in Swettenham Road

Many places in Queenstown are named after British royalty, knights or places within Great Britain or the Commonwealth. Swettenham Road is no exception. Swettenham is a village in Cheshire (near Manchester and Liverpool). What's so special about Swettenham? In this part of Britain, there is a nature reserve, Swettenham Meadows, which covers an area of 21.5 acres and is particularly ecologically important. Butterflies like orange tip, small copper and other species of plants like marsh orchids thrive in the wet flushes of this hgihly variable grassland.
Rows of Terraces in Swettenham Road
Swettenham is one of the popular places for "retreat" among the British royal family. The importance of Swettenham as an ecological home for many species of plants and butterflies in Cheshire was the reason why this road was located within touching distance from Singapore Botanical Gardens. So, the next time when you'd ever walk along this road in Ridout, do remember that it was named after a famous meadow in United Kingdom.
Source: Toponymics by B. Yeoh
If you enjoyed this article, subscribe to receive more great content just like it.