You are here: Home » Entertainment , recent » Hong Kong Dramas - What's New and Hot?
Hong Kong dramas face steep competition from rivals Taiwan and South Korea in the battle of ratings this year. The combination of action, good acting and a twisting and turning plot is fundamental to TVB's success in the past three decades. Many Hong Kong actors have become household name and many of them attribute their achievements to the ability of the broadcaster in churning out dramas with plots that glue viewers to the TV screen. However, in the past few years, the lack of competition in the domestic market and the pressure to remain profitable in the face of globalisation have seen the quality of dramas deterioate. The onslaught of Korean dramas and Taiwanese dramas gave viewers more choices. So what are some of the latest dramas that are worth a glance from the viewers? Let Queenstown residents recommend you!


In the free-to-air channels, there are some gems which residents may decide to watch:


1. Devil's Disciple

強劍
Ratings: 6/10
Shown on Channel U (Weekends, 7.30pm)

Starring Bosco Wong and Kevin Cheng, this 2006 drama depicts the typical martial arts scene of good versus evil where the evil sect (Saint Sword) attempts to wipe out the the good (Blood Shadow sect). Recommended by Tanglin Halt resident, Lintan, this drama excels in the computer graphics.



The Blood Shadow Sect broke apart as a result. Twenty years later, Shing Fung (Bosco Wong) and Shing Kung (Johnson Lee) perform on the street with their mother (Law Koon Lan) as a living. Because of a rich man's celebration for his daughter's wedding, Shing Fung joins the competition to get the lucky peach from the top of a tall scaffold. From then, he met his master (Wayne Lai). As the Saint Sword Sect is looking for new disciples, Shing Fung managed to pass all the trials and got in. He got to know Ging Lui (Kevin Cheng) and both of them became good friends. While in the Saint Sword Sect, Ging Lui looks for his mother.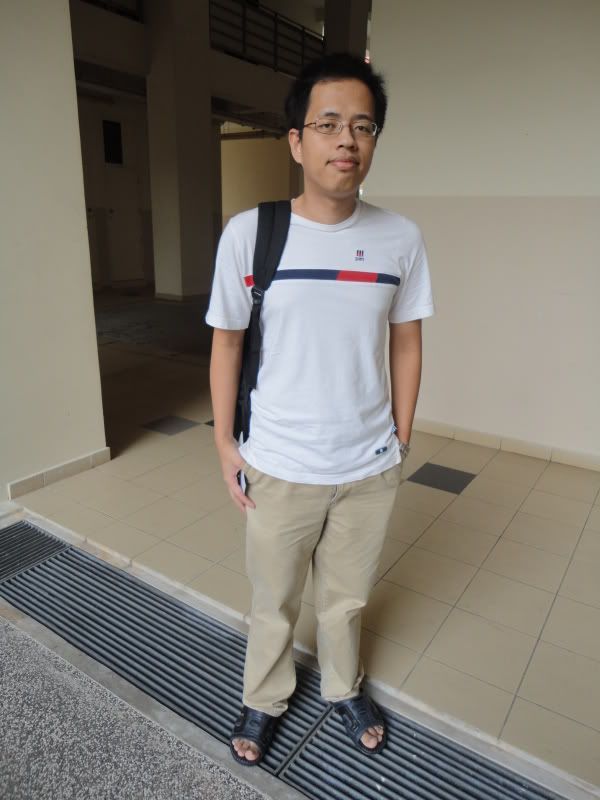 Recommended by Tanglin Halt resident, Lintan
2. A Jou
rney Called Life
金石良緣 Ratings: 9/10
Channel U (Weekends, 7.30pm)
This tear-jerker and heartrending story was one of the correspondent's favourite when it was first broadcast in online websites. It has everything someone is looking for in superior dramas - good acting, good storyline, etc. The only thing lacking in the drama is the X-factor, partly because the cast consists of relatively new leads or supporting-turn-lead characters.
Linda Chung plays the role of Sze Ka Ka, a girl who has gone out of control ever since her mother passed away. Lost in a world of drugs, lies, and sex. Ka Ka meets Sing Yat On (Steven Ma), who is deeply moved by her love for her deceased mother. However, due to a series of past events, Ka and her family have gotten into an almost unfixable relationship. As she spends more time with On, she realizes that she's been going about her life the wrong way. They fall in love with each other, but come across many obstacles due to Ka's old lifestyle. A touching story of love, atonement, sorrow and hope awaits.
Here are the dramas that score well in the ratings war this year:
3. Mysteries of Love 談情說案 Ratings: 6.5/10
Having the honour of the 2nd highest ratings in 2010, Mysteries of Love is a crime investigating drama featuring Hong Kong's most popular artiste at the moment, Raymond Lam. Using physics theories to solve crimes, the drama appears a novelty. Subplots about Raymond Lam's pursue in policewoman, Tavia Yeung, however, may make you shiver. Urgh..
This is a love story between a professor and a policewoman. Their dating experience is enhanced with sense and sensibility through the application of interesting physics theories on the investigation of various crime cases. Kingsley King (Raymond Lam) is regarded as the youngest genius in physics and he is appointed as an associate professor in a Hong Kong university. Invited by his good friend Lo Tin-Hang (Kenneth Ma), Senior Inspector of Police at Regional Crime Unit, Pok assists in cracking many mysterious crime cases and he also meets policewoman Chui Siu-Lai (Tavia Yeung) during the process. However, owing to the huge difference in their family background and life value, Kingsley fails to tackle their ever-changing relationship problems with formulas.
4. Can't Buy Me Love
公主嫁到 Ratings: 7/10
Can't Buy Me Love is TVB's 2010 anniversary comedy. It is also the highest rated drama in Hong Kong and features a lot of Cantonese innuendos and jokes. Hence, the drama can appear a rating higher if you understand Cantonese.
Set in the Tang Dynasty, Can't Buy me Love tells the story of the Third Princess (Charmaine Sheh) whose unreasonable and quirky personality scares off potential suitors. On the other hand, the Kam family is the largest gold craftsman in town but their business ran into trouble. The second son of the Kam family, Kam Tuo Luk (Moses Chan) married the Third Princess to save the family business. Charmaine Sheh's character comes into constant conflict with the members of the Kam family. She divorces Tuo Luk later to save the family when they are convicted of capital offence.
*This correspondent has been watching Hong Kong dramas for more than 15 years (including all the above dramas) and the recommendations are based on his/her judgment.
Category: Entertainment , recent
If you enjoyed this article, subscribe to receive more great content just like it.